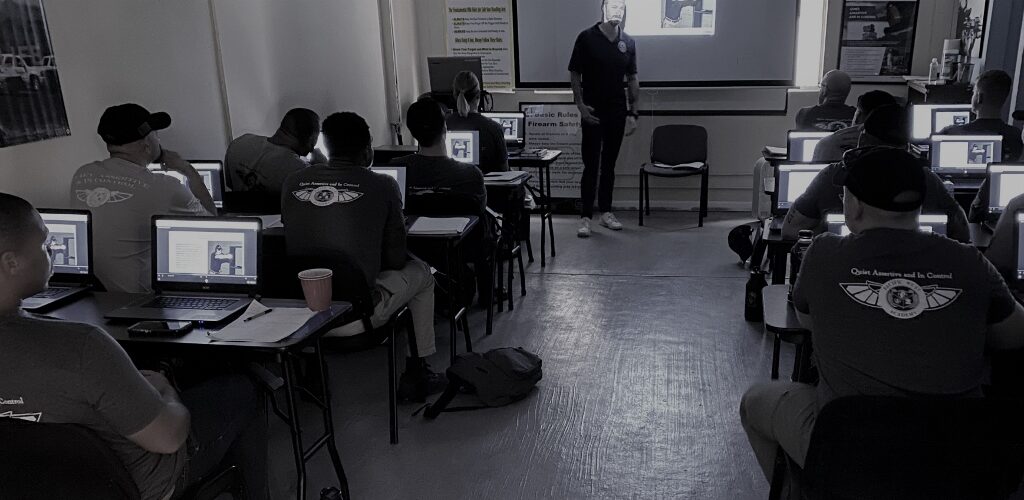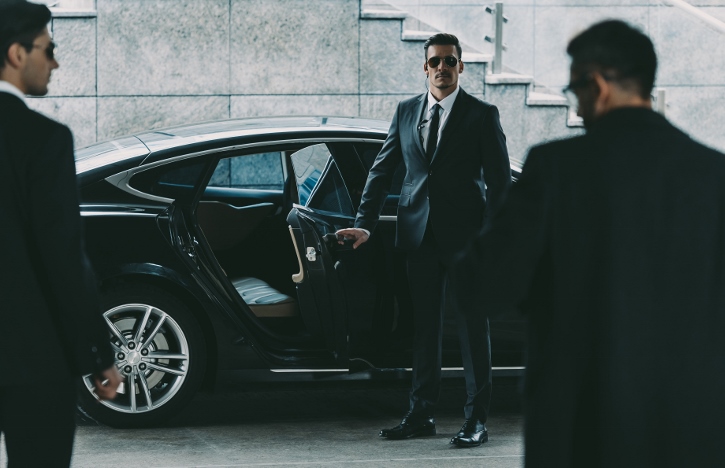 Close Protection Training and Careers
Becoming a close protection specialist is difficult. Finding good close protection training can be challenging too.
For anyone that has worked in the armed forces or law enforcement in the past, you'll likely know that protecting a client is incredibly difficult and it's important to consider every single factor that you may encounter. An attack can occur at any time on a VIP and you need to ensure that every angle and outcome is considered in order to devise the correct protection strategy.
At Pacific West, we provide a comprehensive protection specialist program that covers everything from firearm usage to behavioral analysis. If it's a critical skill to learn that can help to protect your client, it'll be included in our classes. But what exactly does close protection training involve and what types of careers are available to someone that specializes in it?
The Role of a Close Protection Specialist
Close protection involves protecting clients from physical violence and potential threats. This can include navigating your client through paparazzi or it could even include protecting government officials from harm. This is the typical role of a close protection specialist, but it goes deeper as well.
Close protection specialists also need to study the geography around them. Whether it's the premises itself and the surrounding terrain, close protection specialists have to analyze where threats could potentially arrive. It's important to spot any signs of a potential hazard or areas where defenses are weak enough to be penetrated by attackers and criminals. It's also important to look at the potential risks that your clients are exposed to by surveying the area, venue or location that they'll need protection.
Close protection can also involve accompanying your client on trips. For instance, a wealthy individual may want close protection when they go to a nightclub, or celebrities might request Hollywood personal protection to keep the paparazzi away when they're out shopping. There are many different roles of a close protection specialist and it's important to realize that every single aspect of protecting your client has to be taken into consideration.
Protecting an individual isn't just about wielding a firearm and taking down anyone that attempts to harm your client. Being prepared to take down a dangerous individual or group of people is just part of the job, but getting into the mind of attackers, recognizing potential threats before they happen and understanding the relationship between your clients and their enemies can put the situation in your advantage and give you an upper hand.
The Skills a Close Protection Specialist Must Possess
Before you consider training as a close protection specialist, it's important to possess a few basic skills in order to increase your chances of passing the course and being accepted into a long-term career.
Excellent physical fitness and ability. You'll be on your feet for long periods of time, you'll be required to physically confront threats and you'll need to build up your strength and stamina.
Great vision and hearing are also required. This is to identify threats before they happen and be alert for distant dangers.
Teamwork is also a mandatory skill to have. You'll likely be working together with other close protection specialists and you'll be expected to have a professional bond with your client.
Confidence is a skill that all close protection specialists need to have. Being able to react quickly to dangers or use your initiative to get you and your client out of harm's way is crucial.
Observational skills are a must as well. You need to be able to spot dangerous situations and look out for potential threats in crowds.
Adaptability is also another trait to possess. You'll likely be asked to change your lifestyle to suit your client's, so don't be surprised when you need to work strange hours that you're not used to.
Discretion is yet another quality to have when it comes to being an excellent close protection specialist. You need to respect your client's wishes and confidentiality in order to gain their trust.
These skills will be covered in the Pacific West Certified Protection Specialist program. It's both an excellent course to learn how to become a close protection specialist but can also be a fantastic refresher course for anyone who is curious about learning how to apply their existing military or law enforcement experience to a close protection career.
Close Protection Career Choices
In most cases, a close protection specialist works on a per-case basis with their client. Sometimes, a close protection specialist will work together with a single client for a long period of time, such as being a private bodyguard or event security. These jobs are usually managed by security agency that you are registered with, but it's also possible to find freelance work if you're able to build up a solid reputation for yourself.
Close protection is an exciting career choice that will give you opportunities to work with a varied list of employers. One month you might be protecting VIPs as they travel across the country, and another month you might be overseeing the security of a high-profile event. It's also a career that can take you places. Some close protection specialists need to travel with their high-profile clients no matter where they go, and this could mean traveling to and from dangerous environments on a regular basis or even exotic locations.
With the right training, close protection can be a lucrative career choice. Salaries can vary greatly but working in close protection is also a fantastic career for those that want to experience new things. As mentioned already, a close protection contract could see you traveling around the world with a wealthy individual as you build trust together, but it can also involve short-term work as a security guard for events. The work is varied, physically demanding, mentally stimulating and a perfect fit for anyone that has prior experience in the military or law enforcement.
When thinking about becoming a security specialist, it's vital that you learn about exposed firearm carry, the training involved and also the regulations surrounding it. Thankfully, Pacific West Academy has many different courses tailored towards helping newcomers become a part of the security industry, as well as retired veterans that want to put their skills and experience to use in a different environment.
---
Our Students Say
As a former law enforcement officer I thought I had a pretty good understanding of what it would take to be a good Executive Protection Specialist but it's a whole different ball game when you don't have the weight of a badge behind you. Although this course was basically fundamentals, I felt it helped bridge the gap between my experience as a law enforcement officer and the EP field. Although I had done a lot of similar range work before I found the firearms portion of the course work to be very professional and well executed and could see how this would be a great course for someone new to the field. Thanks for a great course.
Josh
Huntington Beach, CA
I just wanted to thank you for giving me the opportunity to attend your CPR course. I know your focus is primarily training bodyguards but as a mother of two I wanted to learn CPR 'just in case.' I never realized there was such a difference between CPR for adults and CPR for infants. I now feel comfortable that if something bad were to happen I have the ability to do CPR. Thank you again.
Larissa
Courpus Christi, TX
I just want to say thank you to ASC for everything. After I graduated I got a call from ****** Security about my interview that I had with them on the last day of school. They said that the skill set and training I received from ASC (along with my military background) place me far beyond the average person who applied for a job with their company. And because of that they want to hire me not as a security guard, but as a shift supervisor. I couldn't believe it. One of my fears about starting my career and security was that I would graduate from training and not receive any job offers. However since graduating ASC I've been offered two jobs (one as a supervisor and one as a guard) and the pay for both are great. The money I'm going to start making is way more than what I was before so for that I want to say thank you. It was because of you guys that my life changed course and now the possibilities are ever-changing. Be sure to pass my thanks to Connor, Omer, Ryan, Jake, Ian, Steve and the rest of the guys.
Jovidean
Sun Valley, CA
I've been in Executive Protection here in LA since returning from a tour in Iraq in 2005. I think a lot of people who are interested in this field are under the misconception that being a cop, soldier or bouncer will give them all the tools they need to be effective in the EP field. Far from it. These jobs may provide a foundation but they don't provide a true understanding of the dynamics of Executive Protection. Your course was a good introduction to the ins and outs (and potential pitfalls) of EP work. Whether or not someone is new to the field or, like me, just trying to maintain perishable skills, I highly recommend this course.
Don
Los Angeles, CA
Previous
Next