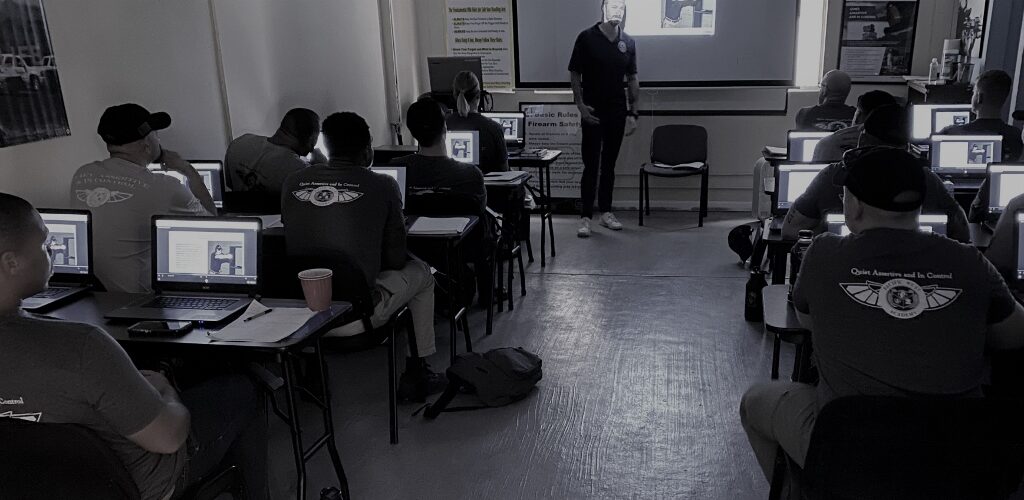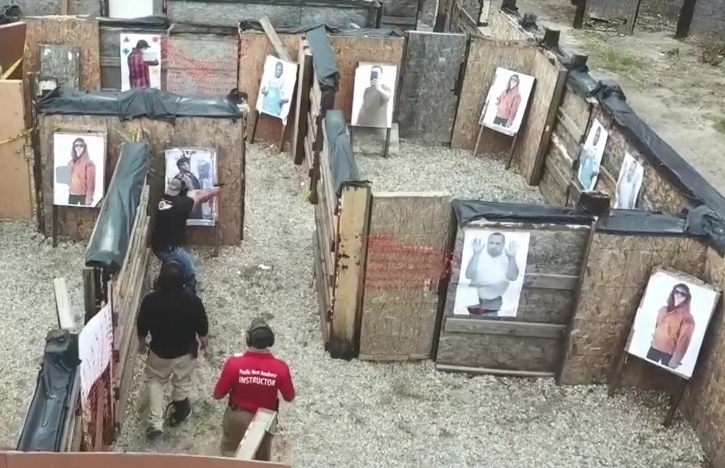 What is Executive Protection Training?
If you're wondering if Executive Protection Training is right for you, you're in the right place.
Executives, celebrities, and other high-profile individuals face a number of threats in today's world, from cybersecurity threats to elaborate physical threats. These threats exist across borders and exist when these high-profile individuals are traveling from one location to another. In order to protect themselves and their families, these executives, celebrities, and high-profile individuals seek out executive security specialists who can provide physical protection along with some much-needed peace of mind.
Threats against these high-profile individuals remain and they certainly aren't going away anytime soon. Because of this, we invite you to consider a career in executive protection. Whether you are a recently discharged U.S. military veteran looking to make an easy transition into civilian life or someone who is simply interested in making an exciting career change, a career in executive protection may be for you.
That said, you may not be familiar with what a career in executive protection really means. If so, we are here to help. We'd like to share with you what executive protection careers are, what duties will be assigned to you, and even the earning potential for these type of careers. While this isn't a complete guide to the nuances and intricacies of executive protection, it is intended to offer a brief introduction and to inspire you to learn more if you are interested in this line of work.
Executive Protection Training: The Basics
To proceed with this discussion, it is useful to provide a clear definition of executive protection careers. Executive protection (also called close protection) is defined as security and risk mitigation measures taken to protect very important persons ("VIPs"). Often, these VIPs need additional security measures because of factors like their high profile, wealth, physical location, net worth, or affiliations.
Executive protection careers focus on protecting those VIPs (called principals) from various threats. Often, those measures include armed bodyguards, protective vehicles, screening for explosive devices, and even securing private jet travel. As a professional in this line of work, you have to be constantly vigilant and able to respond to virtually any situation that may occur. In other words, you have to be nimble, be able to focus for long periods at a time, and be able to think critically—all under stressful conditions. In addition to these necessary intangible skills, tangible skills include firearm and physical combat skills, driving skills, and communication skills.
Executive Protection Training: Roles and Careers
Understanding the basics, you may wonder what kind of career that you can obtain within the executive protection industry. There is a range of roles within an executive protection team, including protective intelligence agent, mobile agent, advance lead, motorcade lead, tactical commander, all the way up to detail leader. While the particular roles will vary depending on the task, these are the types of roles that you may be expected to take on for a given assignment.
As you would guess, most individuals starting out in this field would take a more introductory role in the hope that they would learn quickly, rise fast, and ultimately become detail leader. But regardless of where you start, you can absolutely build a career within the executive protection sector. While there is no universal agreement on the size of the executive protection field, it is estimated that the field is growing at a rate of about 12 percent per year, meaning that there are opportunities to enter—and thrive—within this field.
Executive Protection Salary
As far as potential compensation, it can vary by market and the particular client. Some surveys and public information show that average salaries can be about $60,000. But that said, this is an average, and salaries can increase with high levels of experience and responsibility. While it's fair to say that you won't necessarily get rich working in executive protection, you can make a great living pursuing an untraditional, yet satisfying career.
Get Started with Executive Protection Training Today
Ultimately, becoming an executive security specialist can be challenging, yet exciting. You will avoid the boring fate of spending your life bored behind a desk. But even beyond that, executive protection roles offer a sense of satisfaction; namely, that you are the protective force in another person's life.
To learn more about executive protection training and careers—including how to transition into this line of work—we invite you to check out some of our programs. Our flagship course is the Certified Executive Security Specialist (CESS) program which offers classroom and physical training toward employment in high-end security positions.
---
Our Students Say
As a former law enforcement officer I thought I had a pretty good understanding of what it would take to be a good Executive Protection Specialist but it's a whole different ball game when you don't have the weight of a badge behind you. Although this course was basically fundamentals, I felt it helped bridge the gap between my experience as a law enforcement officer and the EP field. Although I had done a lot of similar range work before I found the firearms portion of the course work to be very professional and well executed and could see how this would be a great course for someone new to the field. Thanks for a great course.
Josh
Huntington Beach, CA
I've been in Executive Protection here in LA since returning from a tour in Iraq in 2005. I think a lot of people who are interested in this field are under the misconception that being a cop, soldier or bouncer will give them all the tools they need to be effective in the EP field. Far from it. These jobs may provide a foundation but they don't provide a true understanding of the dynamics of Executive Protection. Your course was a good introduction to the ins and outs (and potential pitfalls) of EP work. Whether or not someone is new to the field or, like me, just trying to maintain perishable skills, I highly recommend this course.
Don
Los Angeles, CA
I just wanted to thank you for giving me the opportunity to attend your CPR course. I know your focus is primarily training bodyguards but as a mother of two I wanted to learn CPR 'just in case.' I never realized there was such a difference between CPR for adults and CPR for infants. I now feel comfortable that if something bad were to happen I have the ability to do CPR. Thank you again.
Larissa
Courpus Christi, TX
I just want to say thank you to ASC for everything. After I graduated I got a call from ****** Security about my interview that I had with them on the last day of school. They said that the skill set and training I received from ASC (along with my military background) place me far beyond the average person who applied for a job with their company. And because of that they want to hire me not as a security guard, but as a shift supervisor. I couldn't believe it. One of my fears about starting my career and security was that I would graduate from training and not receive any job offers. However since graduating ASC I've been offered two jobs (one as a supervisor and one as a guard) and the pay for both are great. The money I'm going to start making is way more than what I was before so for that I want to say thank you. It was because of you guys that my life changed course and now the possibilities are ever-changing. Be sure to pass my thanks to Connor, Omer, Ryan, Jake, Ian, Steve and the rest of the guys.
Jovidean
Sun Valley, CA
Previous
Next