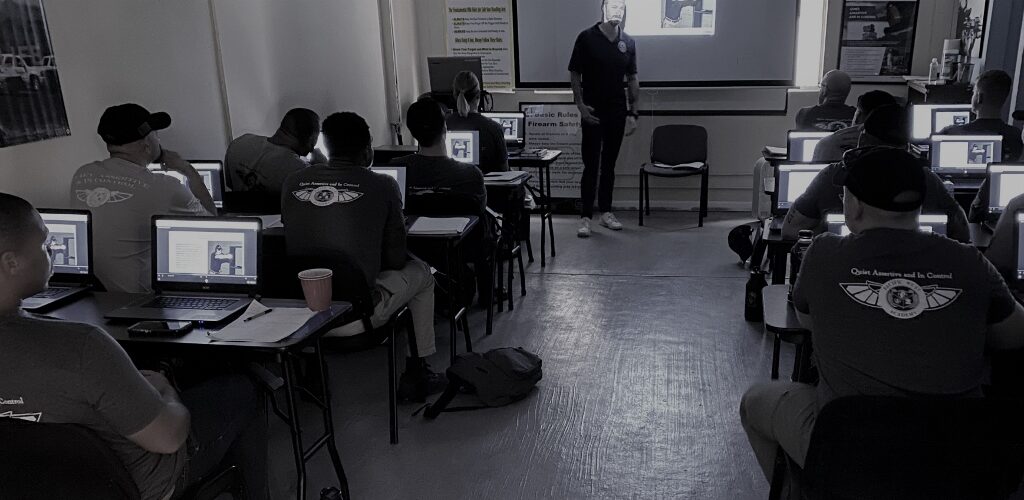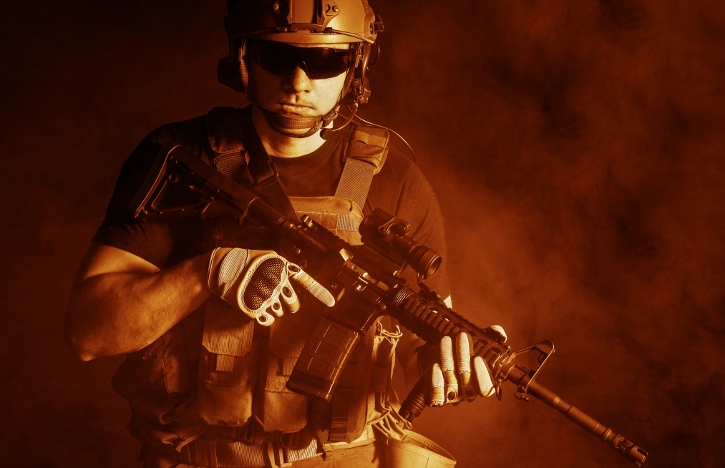 Transition from Overseas Private Military Contractor
Personal & Professional Executive Protection Training Transition from Overseas Private Military Contractor
Many military personnel who have been discharged choose to move into a career in overseas private military contracting. Others might never have been a member of the military, but spent considerable time working as a PMC. This fast-paced and sometimes dangerous career can be a good choice for a while, but you might eventually consider moving onto something else. Working as an executive or personal bodyguard makes a lot of sense for people who have engaged in private military contracting. However, making the transition from PMC to bodyguard requires retraining because they can't be viewed as the same job.
When you become a private or executive bodyguard, your job is to protect individuals from various threats. You will likely be working with important business people or perhaps the rich and famous. Some people want to go into Hollywood personal protection, helping to protect actors and others who work in film and TV. Others might find work protecting VIP business people, such as CEOs. Perhaps you're thinking of moving into professional trained security so that you can stay closer to home, or you'd still like to travel around, but you want to be engaged in a slower-paced and slightly safer lifestyle.
If you've been working as a Private Military Contractor but you're ready to change roles, you need the correct training. Although you might have completed extensive training and assessment when you first took on work as a PMC, the responsibilities and requirements of a private bodyguard can differ widely. You need to undergo specialist executive protection training if you want to have the skills and knowledge necessary to protect private citizens. At Pacific West, our training programs are specially designed to teach you everything that you need to know about working in executive security protection. Our GI Bill approved tactical training delivers hundreds of hours of education and practical tactics to teach you all the skills you need.
The Difference Between PMC Training and Executive Protection Training
Working as a private military contractor can involve a number of things. Some contractors might provide services such as mechanical repairs or maintenance. However, if you're thinking of becoming a private protection specialist, you have likely spent time providing security services as a PMC. While you might assume that the two roles are similar, retraining is essential if you want to start working in personal protection.
When you train to be a PMC in security, you need to work hard to gain the necessary qualifications and experience. You might have completed a WPS certification provided by the company that hires you, as well as having completed other courses designed to give you the necessary skills and knowledge. As well as training in weapons and combat skills, you might have covered "soft" skills too, including intelligence training or behavioral analysis, particularly if you worked in the US and not overseas.
The focus of training to be a PMC lies in proving that you can hold your own and work with a team in a military area. Many people who undertake the training have already been in the military and might quickly have to learn that they don't know everything that they need to be a private military contractor. Your training will have explored how to handle various situations and how to be a team player when faced with threats. Training to be a PMC, especially when completing a WPS program, is often more than just a training course. If you're completing the training with a contractor, you are likely also being vetted at the same time. If you don't make it, there won't be a job for you at the end. Training can vary between companies, but you'll have to complete it, even if you've already put in the effort on a separate course.
If you want to carry out executive protection training, you're unlikely to have to follow such strict rules for different companies. In fact, you might be interested in setting up your own business. As a private or executive bodyguard or security personnel, you could take on a number of roles in various environments. If you're not interested in being a personal bodyguard, you might be thinking about working in armed security for private businesses such as hotel security, school security or event security.
At Pacific West, your training covers a range of fundamental skills across more than 200 hours. Our executive protection training includes housing for the duration of the course, while you gain the qualifications you need to fill a variety of roles in private security. You'll cover the essentials of executive protection, including threat assessment and high-profile protection. Your qualifications teach you a range of skills that you're unlikely to have learned when training to be a PMC. As well as covering topics such as handling firearms and tactical combat, you also learn key skills that will help you find a job in the field.
For example, our classes include an Emergency Vehicle Operation Course, School Security Guard class and securing your California Guard Card. All of these classes are designed to give you the best opportunities to enter a range of specialties in the security field. You will be able to take a flexible approach to looking for work with your new qualifications. Rather than follow the very specific training expectations of a private military contractor, you can forge your own career path by making what you want out of your training.
Your executive security specialist program even includes job placement training and resume writing advice. The aim of the program is not just to give you the qualifications you need, but to completely prepare you for the process of finding a job. You will learn how to put together a professional resume for the private security sector, as well as how to prepare for and successfully complete an interview. At Pacific West Academy, we recognize that these skills are just as important as on-the-job skills.
If you're making the transition from a private military contractor to an executive security professional, you need to carry out the correct training. It's a very different world, even if there is some crossover in skill, so you need to equip yourself with the right qualifications.
It's very common for prior military personnel or private military contractors to pursue a career in security or personal protection. If you're looking for training opportunities, why not consider enrolling with Pacific West Academy?
---
Our Students Say
I just want to say thank you to ASC for everything. After I graduated I got a call from ****** Security about my interview that I had with them on the last day of school. They said that the skill set and training I received from ASC (along with my military background) place me far beyond the average person who applied for a job with their company. And because of that they want to hire me not as a security guard, but as a shift supervisor. I couldn't believe it. One of my fears about starting my career and security was that I would graduate from training and not receive any job offers. However since graduating ASC I've been offered two jobs (one as a supervisor and one as a guard) and the pay for both are great. The money I'm going to start making is way more than what I was before so for that I want to say thank you. It was because of you guys that my life changed course and now the possibilities are ever-changing. Be sure to pass my thanks to Connor, Omer, Ryan, Jake, Ian, Steve and the rest of the guys.
Jovidean
Sun Valley, CA
I've been in Executive Protection here in LA since returning from a tour in Iraq in 2005. I think a lot of people who are interested in this field are under the misconception that being a cop, soldier or bouncer will give them all the tools they need to be effective in the EP field. Far from it. These jobs may provide a foundation but they don't provide a true understanding of the dynamics of Executive Protection. Your course was a good introduction to the ins and outs (and potential pitfalls) of EP work. Whether or not someone is new to the field or, like me, just trying to maintain perishable skills, I highly recommend this course.
Don
Los Angeles, CA
As a former law enforcement officer I thought I had a pretty good understanding of what it would take to be a good Executive Protection Specialist but it's a whole different ball game when you don't have the weight of a badge behind you. Although this course was basically fundamentals, I felt it helped bridge the gap between my experience as a law enforcement officer and the EP field. Although I had done a lot of similar range work before I found the firearms portion of the course work to be very professional and well executed and could see how this would be a great course for someone new to the field. Thanks for a great course.
Josh
Huntington Beach, CA
I just wanted to thank you for giving me the opportunity to attend your CPR course. I know your focus is primarily training bodyguards but as a mother of two I wanted to learn CPR 'just in case.' I never realized there was such a difference between CPR for adults and CPR for infants. I now feel comfortable that if something bad were to happen I have the ability to do CPR. Thank you again.
Larissa
Courpus Christi, TX
Previous
Next