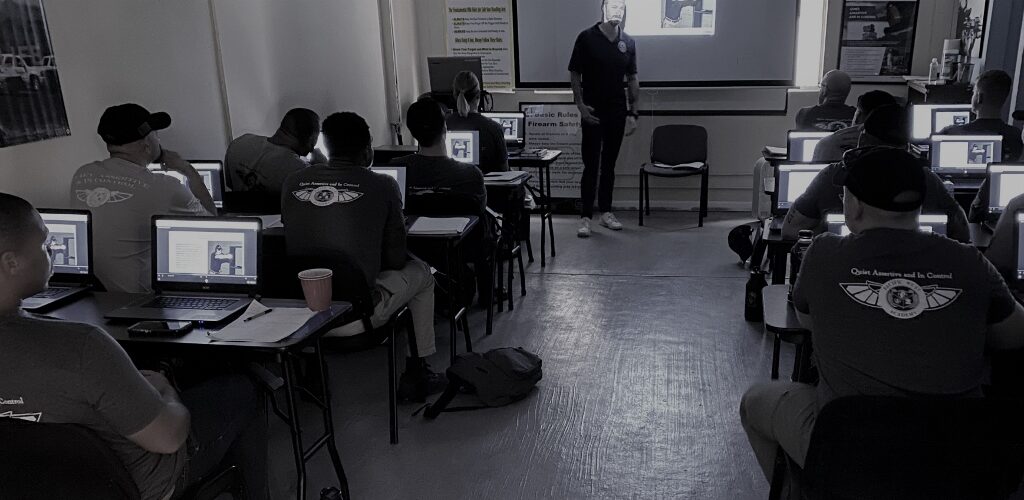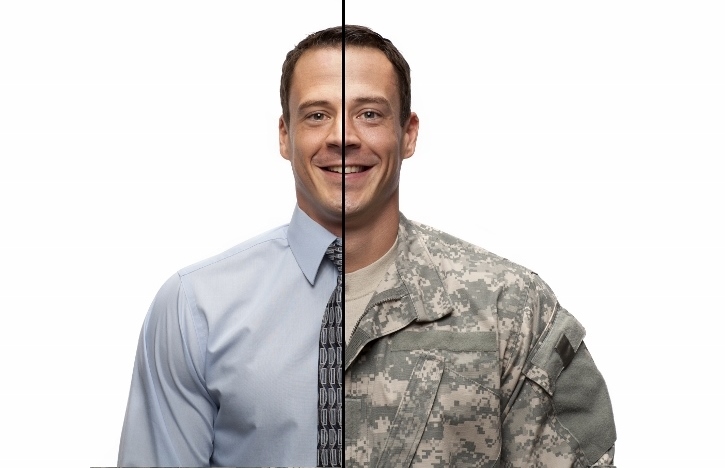 Top 5 Fast-Paced Jobs for Veterans with Military Experience
Making the move from military work into civilian work is never easy. Therefore, finding jobs that build upon some of the transferable skills is an ideal starting point as you look to unlock a new career. If you are going to start the next chapter in style, though, you'll also need to think about the demands for a fast-paced nature. After the work you've done during in service, sitting back in a slow and tedious job could become very frustrating.
Here are the top five fast-paced jobs for veterans looking to put their existing talents to good use in a rewarding environment.
#5. Railroad Careers
Working on the railroads might sound like a complete contrast from the world of military work, but over 20% of CSX employees come from this background. Firstly, this creates a fantastic working atmosphere as there's always shared ground when colleagues can relate to your experiences and stories. More importantly, though, it shows that this is a career that delivers everything that veterans could ask for.
This includes a fast-paced environment. Every day poses different tasks and challenges, which can be very attractive to former military personnel. Meanwhile, the fact that CSX actively tries to help veterans find the best career path by analyzing their background experiences can lead to long and successful careers in this field.
Norfolk Southern, Amtrak and BNSF Railway make a clear and conscious effort to accommodate military veterans too. With so many roles and positions available in the realm of freight railways, including many where it's quite literally full steam ahead, this is a great option for veterans of a military background.
#4. Computer Technician
Computers and technology continue to play an increasingly important role in the military arena, and those systems are continually under threat too. Therefore, if your career in the services included working with data security and stopping hackers, you could get a job as an IT technician. The demand for those skilled experts is greater than ever, and is a fast yet enjoyable field.
This role might not be hectic in terms of physical activity, but the mental challenges are never-ending. Moreover, the continued evolution of the computer tech arena ensures that there will always be new things to master. Even if you stay in the role, the fact that things regularly change can provide great mental stimulation. This should not be ignored for a second.
The work in this arena has become even fiercer thanks to the growth of mobile devices, including tablets. Likewise, cross-platform work between OS and Windows operated machines can add to the challenges ahead. Essentially, this is a 24/7 job and one that will never give you a chance to get bored. Due to the lack of physical demands, you can continue this work for years to come too.
#3. Project Manager
Throughout your career in the military, the development of leadership and communication skills inevitably make you a great candidate for a role in management. Many companies, including giants like Amazon, recognize this and actively employ a good percentage of project managers from the pool of veterans with strong military experience.
The fast-paced environment that requires lots of quick decisions is one that encourages those coming from pressurized situations to do well. Those management roles can extend across many industries, including retail, construction, and sales. Keeping teams motivated on task can have a telling impact on the output of the entire business.
There are a host of additional skills that'll need to be mastered before stepping into this type of career. Still, a background in the military should serve you well, not least because you are already used to working fast and in tough situations. Even as a late starter, the career trajectory can be rather pleasing too, particularly on a financial front.
#2. Emergency Medical Technician
The life of an EMT shares many traits with a life in the military. Whether you're in the department of emergency response teams or another doesn't really matter. The fact that every second counts creates a frantic workspace. Aside from never being boring, this is perfect for anyone with a military background, especially those with combat medic training.
Handling the pressure is one of the biggest challenges, but that's something you'll be used to. This in itself gives you a huge advantage over nonmilitary people. Every incident requires logic and mental analysis as well as the right treatment. Furthermore, the knowledge that you're helping civilians when they need it most can replicate those feelings of making an impact to the world.
Veterans wanting to make the transition into this arena will need to accept that a little additional work is required. From gaining the necessary certification to preparing for the various situations that may surface, those steps can only have a positive impact. In truth, even the nature of this development can be rapid, which is ideal on a practical and emotional level.
#1. Security
The realm of security is a lot closer to the world of military work than the majority of other industries. After all, both jobs revolve around the idea of protecting citizens and handling potentially difficult situations. Moreover, many of the attributes regarding authority and communication are shared by the two areas. Contrary to what many people assume, security jobs are often full of action too.
Like most military roles, working in security will involve the odd moments where things go crazy. With a strong military background and a little additional training, staying calm and in control of those situations will become easy. Pacific West Academy provides the training you need to be effective in any position in the security and executive protection fields.
However, whether it's protecting a school or mall, the daily tasks are far more hectic than many people imagine. This fast-paced environment that has many similarities to a career in service make it the perfect platform for veterans of all backgrounds. The fact that you can become fully certified in a short space of time is simply a bonus.
---
Our Students Say
I just wanted to thank you for giving me the opportunity to attend your CPR course. I know your focus is primarily training bodyguards but as a mother of two I wanted to learn CPR 'just in case.' I never realized there was such a difference between CPR for adults and CPR for infants. I now feel comfortable that if something bad were to happen I have the ability to do CPR. Thank you again.
Larissa
Courpus Christi, TX
As a former law enforcement officer I thought I had a pretty good understanding of what it would take to be a good Executive Protection Specialist but it's a whole different ball game when you don't have the weight of a badge behind you. Although this course was basically fundamentals, I felt it helped bridge the gap between my experience as a law enforcement officer and the EP field. Although I had done a lot of similar range work before I found the firearms portion of the course work to be very professional and well executed and could see how this would be a great course for someone new to the field. Thanks for a great course.
Josh
Huntington Beach, CA
I just want to say thank you to ASC for everything. After I graduated I got a call from ****** Security about my interview that I had with them on the last day of school. They said that the skill set and training I received from ASC (along with my military background) place me far beyond the average person who applied for a job with their company. And because of that they want to hire me not as a security guard, but as a shift supervisor. I couldn't believe it. One of my fears about starting my career and security was that I would graduate from training and not receive any job offers. However since graduating ASC I've been offered two jobs (one as a supervisor and one as a guard) and the pay for both are great. The money I'm going to start making is way more than what I was before so for that I want to say thank you. It was because of you guys that my life changed course and now the possibilities are ever-changing. Be sure to pass my thanks to Connor, Omer, Ryan, Jake, Ian, Steve and the rest of the guys.
Jovidean
Sun Valley, CA
I've been in Executive Protection here in LA since returning from a tour in Iraq in 2005. I think a lot of people who are interested in this field are under the misconception that being a cop, soldier or bouncer will give them all the tools they need to be effective in the EP field. Far from it. These jobs may provide a foundation but they don't provide a true understanding of the dynamics of Executive Protection. Your course was a good introduction to the ins and outs (and potential pitfalls) of EP work. Whether or not someone is new to the field or, like me, just trying to maintain perishable skills, I highly recommend this course.
Don
Los Angeles, CA
Previous
Next