Sexual Harassment Laws and Prevention Course
Understand Sexual Harassment Laws
This course covers Federal and California Sexual Harassment Laws and topics regarding the prevention of sexual harassment, discrimination and retaliation in employment. Our sexual harassment laws and prevention course is designed to provide in-depth information about sexual harassment in the workplace. The training you undertake aims to ensure you have an understanding of federal laws, which are in place to prevent employees from experiencing sexual harassment and discrimination. The course is based on federal and state laws in California, and it is aimed at employers and employees working in all kinds of fields, from retired military personnel and security professionals to new hires starting at a law, accountancy, finance or retail firm. Nobody should have to deal with sexual harassment while they're trying to get on with their job, and this course will arm you with the knowledge you need to try and eliminate the risk of harassment and discrimination in your place of work.
In PWA's Sexual Harassment Laws and Prevention Course Students will learn: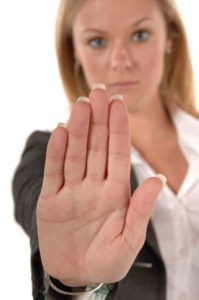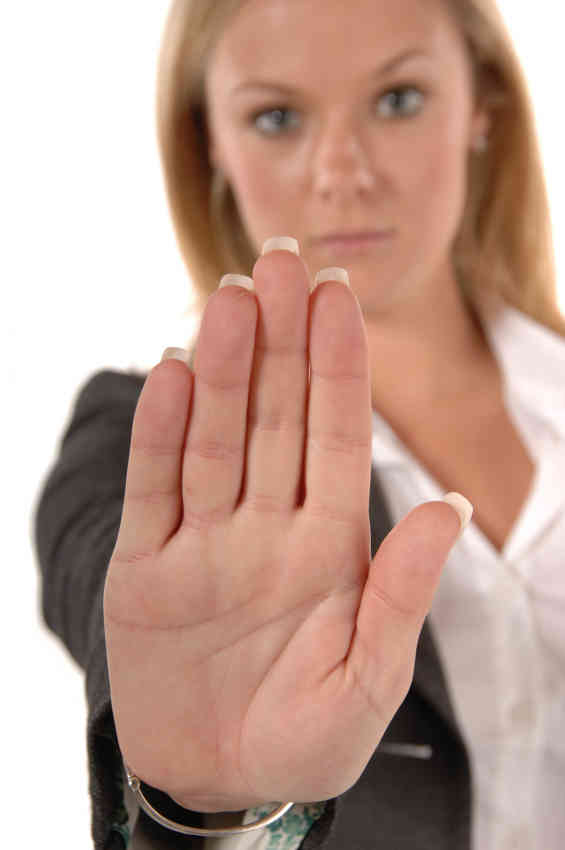 The sexual harassment laws and prevention course at Pacific West Academy comprises several key elements. During the 2-hour course, students will cover an array of topics, including definitions and interpretations of legislation, prevention measures, and good practice guidelines. The course is designed to provide you with all the information and practical training you need to understand exactly what constitutes sexual harassment, to promote strategies that prevent harassment and to influence policy-making to promote safer workplaces. If you choose to take this course, you will learn:
Definitions of sexual harassment: Sexual harassment definition: you will learn how to define sexual harassment and ensure that you understand exactly what sexual harassment means and how it affects people
Types of conduct that constitute sexual harassment: Examples of sexual harassment behaviors and conduct: it's important to be able to determine what constitutes sexual harassment and to remove gray areas.
Remedies for sexual harassment: Therapies, treatments, and remedies for sexual harassment: what can you do to help people who have been victimized or discriminated against, and what kind of help is available if you yourself have been targeted?
Strategies to prevent sexual harassment: Prevention strategies: how can you and others in your organization act to prevent sexual harassment?
Resources for victims of unlawful sexual harassment: Resources for victims will be included and unlimited to HR department, counselors, etc.
Inappropriate workplace behaviors: Inappropriate workplace behavior: the sexual harassment and prevention course will teach you about inappropriate workplace conduct, enabling you to understand when lines are crossed and distinguish the difference between harassment and showing an interest or trying to forge genuine relationships.
Reporting sexual harassment: Reporting sexual harassment: if sexual harassment is an issue in your workplace, it's essential that it is dealt with swiftly to prevent further cases. You will be taught to report cases in the appropriate manner.
The limited confidentiality of the complaint process: The complaints process: if somebody chooses to make a complaint related to sexual harassment or discrimination, they must be made aware of the limited confidentiality of the process. Every employer should have a protocol in place, which is designed to address the issue at the same time as protecting the person who filed the complaint.
Employer's obligation to conduct an effective workplace investigation of a harassment complaint: Employer obligations: conducting a thorough investigation: if a complaint has been made, it is the employer's duty to carry out a rigorous review to prevent further complaints and ensure that the employee has the support they require.
Employer's obligation to provide anti-harassment policy and record keeping: Employer obligations: enforcing anti-harassment policies and keeping records: to combat sexual harassment, employers should have policies and procedures in place to discourage discrimination and protect employees. Employers must also keep records and reports related to sexual harassment claims.
Training on what to do if the supervisor is personally accused of harassment: Handling cases where the supervisor or manager is accused of harassment: if you work for somebody who has been accused of harassment, this can put you in an awkward position. This training course will equip you to deal with the scenario, providing you with the information you need to act appropriately in cases where senior members of staff are implicated.
Company's sexual harassment policy: Company policy on sexual harassment: every company should have a policy on sexual harassment. The policy should detail the course of action taken if there is a claim or complaint related to sexual harassment. This training will give you the skills and understanding of federal and state laws you need to influence policy-making and ensure you understand what the policies mean and how they can benefit employees. Everyone, including new hires, should be made aware of the current policy, and any changes should be flagged up.
Who can benefit from the sexual harassment laws and prevention course?
This course is available to everyone, and it can be beneficial for employees and employers operating within a broad spectrum of industries. The course provides training, which enables people to define, prevent and respond to sexual harassment according to state and federal laws and effective company policy guidelines.
Duration: 2 hours
Why choose Pacific West Academy?
At Pacific West Academy, we hire only the very best instructors to teach our courses. We understand that security training must be rigorous and conducted by experts. That's why we guarantee that all of our instructors are highly experienced and fully certified to teach these techniques. Our instructors will work with you throughout the course to ensure you feel comfortable and confident.
---
Why not get in touch us today?
Have an enquiry? Ready to book your place on our next Emergency Vehicle Operations Course? We're happy to help in both cases! Please do get in touch and we'll do all we can to assist. We'll ensure your journey towards certification is as smooth and trouble-free as possible. We look forward to hearing from, and welcoming you to Pacific West Academy, soon.
Our Students Say
As a former law enforcement officer I thought I had a pretty good understanding of what it would take to be a good Executive Protection Specialist but it's a whole different ball game when you don't have the weight of a badge behind you. Although this course was basically fundamentals, I felt it helped bridge the gap between my experience as a law enforcement officer and the EP field. Although I had done a lot of similar range work before I found the firearms portion of the course work to be very professional and well executed and could see how this would be a great course for someone new to the field. Thanks for a great course.
Josh
Huntington Beach, CA
I've been in Executive Protection here in LA since returning from a tour in Iraq in 2005. I think a lot of people who are interested in this field are under the misconception that being a cop, soldier or bouncer will give them all the tools they need to be effective in the EP field. Far from it. These jobs may provide a foundation but they don't provide a true understanding of the dynamics of Executive Protection. Your course was a good introduction to the ins and outs (and potential pitfalls) of EP work. Whether or not someone is new to the field or, like me, just trying to maintain perishable skills, I highly recommend this course.
Don
Los Angeles, CA
I just wanted to thank you for giving me the opportunity to attend your CPR course. I know your focus is primarily training bodyguards but as a mother of two I wanted to learn CPR 'just in case.' I never realized there was such a difference between CPR for adults and CPR for infants. I now feel comfortable that if something bad were to happen I have the ability to do CPR. Thank you again.
Larissa
Courpus Christi, TX
I just want to say thank you to ASC for everything. After I graduated I got a call from ****** Security about my interview that I had with them on the last day of school. They said that the skill set and training I received from ASC (along with my military background) place me far beyond the average person who applied for a job with their company. And because of that they want to hire me not as a security guard, but as a shift supervisor. I couldn't believe it. One of my fears about starting my career and security was that I would graduate from training and not receive any job offers. However since graduating ASC I've been offered two jobs (one as a supervisor and one as a guard) and the pay for both are great. The money I'm going to start making is way more than what I was before so for that I want to say thank you. It was because of you guys that my life changed course and now the possibilities are ever-changing. Be sure to pass my thanks to Connor, Omer, Ryan, Jake, Ian, Steve and the rest of the guys.
Jovidean
Sun Valley, CA
Previous
Next