School Security Guards SB 1626 Training & Certification
Complete SB 1626 Training for School Security Guards at Pacific West Academy.
With the passage of SB 1626 in 1998, state law requires security guards in Kindergarten through 12th grade (K-12) school districts or California community college districts to complete a course of training developed by the Bureau of Security and Investigative Services (BSIS). The law applies to campus security personnel working on school property for more than 20 hours per week. In 1998, state laws related to school security changed in a bid to offer greater protection for children and staff.
The passage of SB 1626 requires school security guards based in institutions in California providing education for children from kindergarten through 12th grade (K2) to undertake and complete specific training. The training program was developed by the Bureau of Security and Investigative Services (BSIS). If you intend to work in a school setting for a minimum of 20 hours per week, we recommend signing up for our School Security Guards SB 1626 Training program.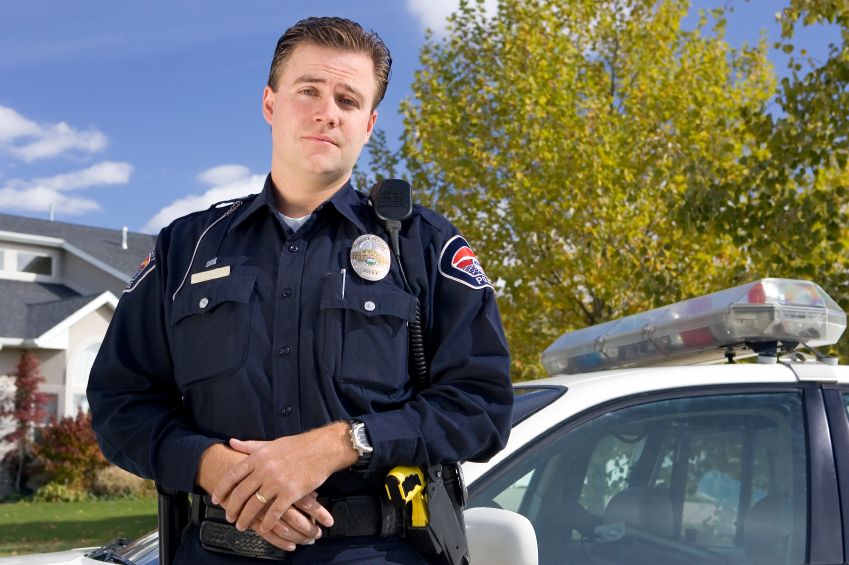 SB 1626 Course Students will learn:
School security guards work to protect children and staff at institutions all over the state. In order to do an excellent job and to understand the unique demands of an educational setting, training is highly recommended. Since 1998, school security guards working in facilities providing education for children from kindergarten through 12th grade (K-12) have been legally required to undertake advanced security training. At Pacific West Academy, our school security course covers a broad spectrum of topics combining practical and theoretical learning to prepare security personnel to cope with the ever-changing demands of the school environment.
Role and Responsibility of School Security Officer: To understand the responsibilities and day to day tasks involved with being a school security officer. The nature of this job is very different to posts held by other types of security guard, and guards must be aware of the specific challenges facing schools today.
Laws and Liability: To understand the laws surrounding school security, including using non-lethal weapons and employing surveillance techniques, and to gain an insight into liability. As a security officer, you are responsible for your actions, and you should act according to state laws and policies enforced by your employer.
Security Awareness in the Educational Environment: To raise awareness of security measures and promote good practice guidelines within an educational setting: school security guards can play an influential role in educating staff and children about measures they can employ to increase their safety and that of others around them. School security guards can also have a role in making people feel safe and secure and reducing anxiety and fear.
Mediation/Conflict Resolution: How to deal with conflicts and develop mediation skills: disagreements can escalate and put students and staff in danger. Using mediation and conflict resolution skills, security guards can nullify the threat of both verbal and physical fights and reduce the risk of external attacks.
Disasters and Emergencies: How to respond to disasters and emergency situations: school security guards may be required to act urgently to secure premises and to protect students and staff members in the event of an unexpected attack or disaster. The nature of threats is changing all the time, and schools face a very different set of challenges to those experienced 20, 30 or even 10 years ago.
Dynamics of Student Behavior: To gain an insight into how students behave and to detect possible threats or signs of threatening behavior. Security guards have an influential presence on campus and interaction with students can help to eliminate risks and identify potential threats before they become more potent.
The School Security Guards SB 1626 Training course is designed for:
Security guards who have a contract to provide protection for K-12 schools or community colleges in California. In this case, the contract is between a private operator and an educational institution. Any security professional who is based on campus for at least 20 hours a week within the K-12 school district is required to complete specific training.
Requirements:
The training requirement affects only guards employed pursuant to a contract between a K-12 school district or California community college district and a private patrol operator.
Pass written exam
Certification:
Mandated Training for School Security Guards SB 1626 through Pacific West Academy
Duration: 24 Hours
Why choose Pacific West Academy?
We hold a number of approvals from regulatory bodies pertaining to the quality of the courses we provide. We are approved by the Bureau for Private Postsecondary Education (BPPE), the California State Approving Agency for Veterans Education (CSAAVE), and many more besides. These approvals mean that when you enroll on one of our courses, you can be completely confident. They mean our training and education methods are of the highest possible standards.
---
Why not get in touch us today?
We at Pacific West Academy would be happy to discuss any questions or queries you may have about our Arrest and Control course. So whether you want to ask for more information or take the next step in booking your place on one of our courses, don't hesitate to get in touch. We look forward to welcoming you onto one of our courses soon.
Our Students Say
I just want to say thank you to ASC for everything. After I graduated I got a call from ****** Security about my interview that I had with them on the last day of school. They said that the skill set and training I received from ASC (along with my military background) place me far beyond the average person who applied for a job with their company. And because of that they want to hire me not as a security guard, but as a shift supervisor. I couldn't believe it. One of my fears about starting my career and security was that I would graduate from training and not receive any job offers. However since graduating ASC I've been offered two jobs (one as a supervisor and one as a guard) and the pay for both are great. The money I'm going to start making is way more than what I was before so for that I want to say thank you. It was because of you guys that my life changed course and now the possibilities are ever-changing. Be sure to pass my thanks to Connor, Omer, Ryan, Jake, Ian, Steve and the rest of the guys.
Jovidean
Sun Valley, CA
As a former law enforcement officer I thought I had a pretty good understanding of what it would take to be a good Executive Protection Specialist but it's a whole different ball game when you don't have the weight of a badge behind you. Although this course was basically fundamentals, I felt it helped bridge the gap between my experience as a law enforcement officer and the EP field. Although I had done a lot of similar range work before I found the firearms portion of the course work to be very professional and well executed and could see how this would be a great course for someone new to the field. Thanks for a great course.
Josh
Huntington Beach, CA
I just wanted to thank you for giving me the opportunity to attend your CPR course. I know your focus is primarily training bodyguards but as a mother of two I wanted to learn CPR 'just in case.' I never realized there was such a difference between CPR for adults and CPR for infants. I now feel comfortable that if something bad were to happen I have the ability to do CPR. Thank you again.
Larissa
Courpus Christi, TX
I've been in Executive Protection here in LA since returning from a tour in Iraq in 2005. I think a lot of people who are interested in this field are under the misconception that being a cop, soldier or bouncer will give them all the tools they need to be effective in the EP field. Far from it. These jobs may provide a foundation but they don't provide a true understanding of the dynamics of Executive Protection. Your course was a good introduction to the ins and outs (and potential pitfalls) of EP work. Whether or not someone is new to the field or, like me, just trying to maintain perishable skills, I highly recommend this course.
Don
Los Angeles, CA
Previous
Next