Job Placement Training at Pacific West Academy
Resume Writing and the Interview process
Upon completion of this Job Placement Training course, students will walk out of the classroom with a completed and revised professional resume and able to walk into an interview confidently. The course uses hands-on practice through mock interviews in addition to physical resume writing in an interactive and productive setting. It's not always easy to find a job, especially if you're hoping to change career, or you're looking to make a fresh start in a new location.
Pacific West Academy job placement training is designed to prepare students for the world of work, providing them with practical advice that will make the job search less stressful and more fruitful. By the end of the course, students should feel confident that they have the skills, the abilities, and the tools they need to excel in interviews, and hopefully, find a job they love. Job placement training involves a combination of practical workshops and tailored advice, which is designed to help students hone their interview skills and perfect their resume. The course is suited to anyone who is looking for a job, and it is particularly beneficial for those who lack confidence in an interview setting and candidates who struggle to impress on paper.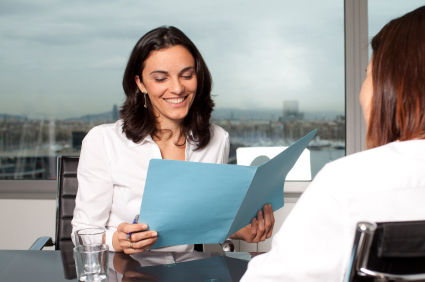 Students will learn:
Job placement training covers every aspect of the application process. In this day and age, it can be incredibly difficult to navigate a job search successfully, and it's essential to understand what employers are looking for. Job placement training aims to maximize your chances of finding employment by developing your resume, improving your confidence and helping you sell yourself to the best of your ability. There's a lot of competition out there, and Pacific West Academy can help you leave your rivals standing.
How to put together a professional resume: How to create a professional resume: in many cases, an employer will skim through a pile of resumes in order to create a shortlist for interview. This means that you have to be able to impress on paper, or you won't get a chance to show off your personality at interview. Your resume is essentially a summary that advertises your skills, your credentials, and your experience. It should showcase everything that makes you an excellent candidate for the job and persuade the panel reading it to give you an interview. If you've applied for several jobs, and you've never got to the interview stage, your resume may be throwing a spanner in the works. Our training courses are designed to perfect your resume in order to increase your chances of getting to that next stage. We can show you how to put together a professional resume that will set you apart from the crowd and leave employers wanting to know more.
How to prepare for an interview: Interview preparation: if you have an interview, it's essential to be prepared. Interviews can make people very nervous, and if don't feel ready, this can exacerbate anxiety. Our job placement training can help you to prepare for an interview, so that you feel confident before you walk into that room and start answering those all-important questions. We can help you with everything from improving your public speaking skills and easing nerves to deciding what to wear for an interview. The aim is to ensure you feel calm and positive as your interview approaches.
How to have a successful interview: How to have a successful interview: you've got to the interview stage, and now, you have an opportunity to impress and secure a job offer. We can help you maximize your chances of success by providing you with practical advice and access to interactive workshops, which enable you to practice in a setting that mimics a real-life interview. We'll go through the dos and don'ts, we can run through some dummy questions with you, and we're on hand to answer your questions.
Tips on how to answer common difficult questions: How to answer common tricky questions: every interview is different, but there are some questions employers tend to use over and over again. Answering difficult questions in a high-pressure setting can be challenging. We can help you to preempt questions, formulate model answers and improve your confidence when you come up against a tricky question. The practical element of the course encourages you to feel more comfortable in an interview scenario, and hopefully, by the time you finish, you'll have confidence in your abilities to provide excellent answers.
Who can benefit from the sexual harassment laws and prevention course?
Job placement training can be beneficial for anyone who is looking for a job or hoping to improve their resume or their interview skills. If you've been looking for a job for a long time, and you haven't managed to get an interview, or you keep getting interviews, but you're missing out on job offers, our training course could provide you with confidence and belief, as well as practical skills, to ensure you excel the next time an opportunity comes knocking.
Duration: 8 hours
Why choose Pacific West Academy?
At Pacific West Academy, we are proud to be able to offer a number of financial resources to veterans. We believe that the courses we provide offer a route to secure, stable employment by building on the skills of former military personnel. We seek to try and ensure as many veterans are able to benefit from security guard training as wish to do so. We do this by offering a range of options that can provide the resources and support veterans may require to enroll on our courses. If you wish to find out more about our veteran's programs, please do get in touch or read more on our website about the opportunities that we have available.
---
Why not get in touch us today?
We welcome all questions from potential students. Please do feel free to get in touch and we'll do all we can to provide the answers you need.
When you're ready to make a booking, just give us a call and we'll go through all the essential information you need to know. We look forward to hearing from you soon and welcoming you to Pacific West Academy to begin your Advanced Executive Protection Training.
Our Students Say
I've been in Executive Protection here in LA since returning from a tour in Iraq in 2005. I think a lot of people who are interested in this field are under the misconception that being a cop, soldier or bouncer will give them all the tools they need to be effective in the EP field. Far from it. These jobs may provide a foundation but they don't provide a true understanding of the dynamics of Executive Protection. Your course was a good introduction to the ins and outs (and potential pitfalls) of EP work. Whether or not someone is new to the field or, like me, just trying to maintain perishable skills, I highly recommend this course.
Don
Los Angeles, CA
As a former law enforcement officer I thought I had a pretty good understanding of what it would take to be a good Executive Protection Specialist but it's a whole different ball game when you don't have the weight of a badge behind you. Although this course was basically fundamentals, I felt it helped bridge the gap between my experience as a law enforcement officer and the EP field. Although I had done a lot of similar range work before I found the firearms portion of the course work to be very professional and well executed and could see how this would be a great course for someone new to the field. Thanks for a great course.
Josh
Huntington Beach, CA
I just want to say thank you to ASC for everything. After I graduated I got a call from ****** Security about my interview that I had with them on the last day of school. They said that the skill set and training I received from ASC (along with my military background) place me far beyond the average person who applied for a job with their company. And because of that they want to hire me not as a security guard, but as a shift supervisor. I couldn't believe it. One of my fears about starting my career and security was that I would graduate from training and not receive any job offers. However since graduating ASC I've been offered two jobs (one as a supervisor and one as a guard) and the pay for both are great. The money I'm going to start making is way more than what I was before so for that I want to say thank you. It was because of you guys that my life changed course and now the possibilities are ever-changing. Be sure to pass my thanks to Connor, Omer, Ryan, Jake, Ian, Steve and the rest of the guys.
Jovidean
Sun Valley, CA
I just wanted to thank you for giving me the opportunity to attend your CPR course. I know your focus is primarily training bodyguards but as a mother of two I wanted to learn CPR 'just in case.' I never realized there was such a difference between CPR for adults and CPR for infants. I now feel comfortable that if something bad were to happen I have the ability to do CPR. Thank you again.
Larissa
Courpus Christi, TX
Previous
Next