California Guard Card Training Course (BSIS Certified)
CA Guard Card is the first step in pursuing a career in the security field.
Our California Guard Card course is certified through California's Bureau of Security and Investigative Services (BSIS) and is AB2880- compliant. You will learn the basics from the following topics and receive state certification as a security officer. When it comes to the security industry, everyone has to start somewhere. We believe that our California Guard Card certification course is the perfect choice for all newcomers to the sector.
With a certification from Pacific West Academy, you will be able to work as a security guard. If you so wish, you may pursue further training to enhance your career prospects. When it comes to getting a good start, our Bureau of Security and Investigative Services-certified course is the absolute best choice.
California Guard Card Training Course Overview
The Pacific West Academy California Guard Card certification course is designed to provide all the information required to begin a career in the security industry. All the information provided on the course will help you to achieve certification. In the long run, it helps you enjoy a rewarding career as a security officer. Your learning commences with a thorough overview of the roles, responsibilities, and — most importantly — liabilities of a security officer who has obtained a California Guard Card certification. From there, you will learn the basics of the role, including information regarding patrolling, the management of documentation, and even customer service skills. The course also covers a number of additional areas so as to provide you with an in-depth knowledge base. This will allow you to fulfill your duties to the best of your abilities. You will receive guidance on first aid, as well as terrorism and weapons of mass destruction considerations. This course is comprehensive and detailed, without being overwhelming for newcomers. A California Guard Card certification is the first step on a route to a rewarding security career. Throughout your career, you will find the information you learn on this course beneficial.
Students will learn: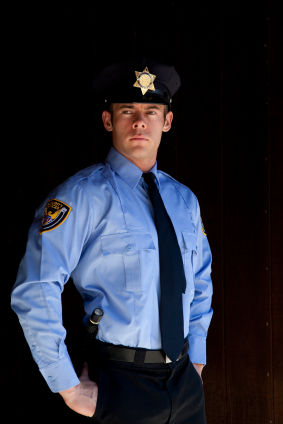 Roles, Responsibilities, and Liabilities of a security officer.
California guard card certification graduate.
Patrolling, documentation, basic first aid and customer service skills.
Terrorism and weapons of mass destruction considerations.
Requirements:
Must be 18 or older.
Free from all felony and some misdemeanor convictions (call for misdemeanor disqualifiers).
Pass a fingerprint check through the FBI and California DOJ.
Pass Written Examination.
Pass a Sixteen Personality Factor Questionnaire assessment.
Certification:
California Guard Card Certified through BSIS
Duration: 8 hours
Why Choose Pacific West Academy
We are proud to be an Advanced Security Concepts, Inc (ASC) company. As specialists in Executive Protection and Specialized Training, ASC have built a reputation as one of the most reputable and capable security companies in the world. As well as Pacific West Academy in California, ASC have offices in Bulgaria, Israel, and Peru. They also have a 114-acre Tactical Training Center located in Tennessee. In terms of reputability in the security industry, ASC are tough to beat. You can thus be sure your training will be delivered by the absolute best of the best.
As you would expect from a company affiliated to ASC, Pacific West Academy has taken steps to secure approval from authorities. At the present time, we have received approval from both the Bureau for Private Secondary Education and the California State Approving Agency for Veterans Education. Additionally, the State of California has approved and named us as an Eligible Training Partner. These approvals should reassure you that we, as a provider, have been judged able to deliver high quality and expertise across our range of courses.
One of the reasons we have been able to enjoy the approval of the aforementioned regulatory bodies is the work of our instructors. All 14 of our instructors are highly experienced and certified. You can therefore be sure you are learning from genuine experts in their field. The expertise our instructors can offer will help to ensure you are able to fully comprehend and benefit from all the material you will learn as part of your course, which in turn should prepare you well for a future career in the security industry.
---
Why not get in touch with us today?
Whether you're ready to enroll on our California Guard Card certification course or just want to ask a few questions, we'd be happy to hear from you. Please don't hesitate to get in touch and begin the journey towards the fantastic training opportunities we are able to offer. We look forward to hearing from you soon.
Our Students Say
I just want to say thank you to ASC for everything. After I graduated I got a call from ****** Security about my interview that I had with them on the last day of school. They said that the skill set and training I received from ASC (along with my military background) place me far beyond the average person who applied for a job with their company. And because of that they want to hire me not as a security guard, but as a shift supervisor. I couldn't believe it. One of my fears about starting my career and security was that I would graduate from training and not receive any job offers. However since graduating ASC I've been offered two jobs (one as a supervisor and one as a guard) and the pay for both are great. The money I'm going to start making is way more than what I was before so for that I want to say thank you. It was because of you guys that my life changed course and now the possibilities are ever-changing. Be sure to pass my thanks to Connor, Omer, Ryan, Jake, Ian, Steve and the rest of the guys.
Jovidean
Sun Valley, CA
I've been in Executive Protection here in LA since returning from a tour in Iraq in 2005. I think a lot of people who are interested in this field are under the misconception that being a cop, soldier or bouncer will give them all the tools they need to be effective in the EP field. Far from it. These jobs may provide a foundation but they don't provide a true understanding of the dynamics of Executive Protection. Your course was a good introduction to the ins and outs (and potential pitfalls) of EP work. Whether or not someone is new to the field or, like me, just trying to maintain perishable skills, I highly recommend this course.
Don
Los Angeles, CA
As a former law enforcement officer I thought I had a pretty good understanding of what it would take to be a good Executive Protection Specialist but it's a whole different ball game when you don't have the weight of a badge behind you. Although this course was basically fundamentals, I felt it helped bridge the gap between my experience as a law enforcement officer and the EP field. Although I had done a lot of similar range work before I found the firearms portion of the course work to be very professional and well executed and could see how this would be a great course for someone new to the field. Thanks for a great course.
Josh
Huntington Beach, CA
I just wanted to thank you for giving me the opportunity to attend your CPR course. I know your focus is primarily training bodyguards but as a mother of two I wanted to learn CPR 'just in case.' I never realized there was such a difference between CPR for adults and CPR for infants. I now feel comfortable that if something bad were to happen I have the ability to do CPR. Thank you again.
Larissa
Courpus Christi, TX
Previous
Next