Behavioral Analysis – Conflict Resolution Training
Behavioral Analysis – Conflict Resolution Training at Pacific West Academy.
It's always important to continue your education and further your knowledge through job placement training. By learning how to operate in your line of work, and getting to grips with specific scenarios, it makes you a better individual and can help you find more jobs.
If you're interested in any training courses for people in the security and protection services, then Pacific West Academy is the place for you. We have a broad range of training courses and programs that give you all the information and knowledge you need to be more effective in your position.
One of our most popular courses is the Behavioral Analysis – Conflict Resolution Training. If this is something you like the sound of, then carry on reading to find out exactly what's included.
Who is Conflict Resolution Training aimed at?
This is a basic introductory course on how you should resolve conflict in regular situations that come up during the average day. As a result, it's the perfect course for anyone with a position in security or protection. If you're in this line of work, then you know there will always be little conflicts throughout the day. A school security guard may have to deal with children as young as kindergarten through to 12th grade, and it's vital you know how to resolve any conflicts that crop up in a busy environment like this. The same goes for personal bodyguards that meet conflict situations on a daily basis or a security guard in a retail store. You'll only ever be good at your job if you know how to diffuse rowdy situations and deal with conflict in the right way.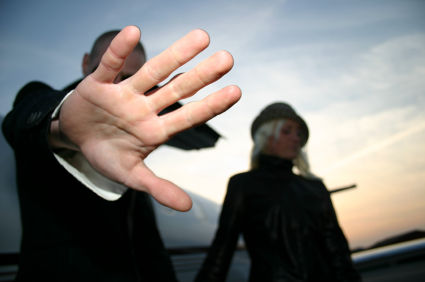 If you hold any of the positions mentioned above or are looking for a job in the security & protection industry, then this training is a must for you. It'll look fantastic on your professional resume, while also making you more confident that you can do the job required.
What will you learn in our Conflict Resolution Training?
The Behavioral Analysis – Conflict Resolution Training course will be built around this idea of conflict. We all know that the broad definition of this is a disagreement or dispute between two different parties. However, conflict can arise in many various forms, and this is something you'll learn about on the course. By the time you finish, you'll be an expert in this field and know how to deal with tricky situations regardless of what's happening.
Some of the main things you learn can be seen here:
Conflict in different contexts: as we just said, conflict can come in many different forms and contexts. Part of your job in the security & protection industry is learning to differentiate depending on the context of each situation. You'll be taught how to handle these disagreements and clashes between individuals/groups depending on the context of the arguments. It shows you that there's not just one method of diffusing a situation, but many!
Intergroup conflict: a lot of you will come across intergroup conflicts during your time as a security professional. This basically refers to disagreements or clashes between two or more groups. It can happen in schools with children, it can happen in public areas; it can happen anywhere. When dealing with two conflicting groups, you need to know the right way of handling the situation. This course will teach you just that.
Cross-cultural conflict: in this day and age you are seeing more and more examples of conflict between people of different cultures. This is a very sensitive topic as a lot of the arguments are born from cultural differences. On this course, you'll be taught how to handle these conflicts as effectively as can be.
International conflict: similarly, it's possible to be involved in international conflicts either at home or on foreign soil as part of your job. It's imperative you know how to handle these situations, and you'll learn all the ins and outs of doing so
What are the requirements?
The good news is, there are absolutely no course requirements at all. This is open to anyone willing to learn about conflict resolution training.
Duration: 24 hours
---
Get in touch us today
Do you want to become a master of conflict resolution? If you hold any job in the security or protection industries or are planning on applying for one, then this course is essential for you! Get in touch with us today to learn more and sign up.
Our Students Say
I've been in Executive Protection here in LA since returning from a tour in Iraq in 2005. I think a lot of people who are interested in this field are under the misconception that being a cop, soldier or bouncer will give them all the tools they need to be effective in the EP field. Far from it. These jobs may provide a foundation but they don't provide a true understanding of the dynamics of Executive Protection. Your course was a good introduction to the ins and outs (and potential pitfalls) of EP work. Whether or not someone is new to the field or, like me, just trying to maintain perishable skills, I highly recommend this course.
Don
Los Angeles, CA
I just wanted to thank you for giving me the opportunity to attend your CPR course. I know your focus is primarily training bodyguards but as a mother of two I wanted to learn CPR 'just in case.' I never realized there was such a difference between CPR for adults and CPR for infants. I now feel comfortable that if something bad were to happen I have the ability to do CPR. Thank you again.
Larissa
Courpus Christi, TX
I just want to say thank you to ASC for everything. After I graduated I got a call from ****** Security about my interview that I had with them on the last day of school. They said that the skill set and training I received from ASC (along with my military background) place me far beyond the average person who applied for a job with their company. And because of that they want to hire me not as a security guard, but as a shift supervisor. I couldn't believe it. One of my fears about starting my career and security was that I would graduate from training and not receive any job offers. However since graduating ASC I've been offered two jobs (one as a supervisor and one as a guard) and the pay for both are great. The money I'm going to start making is way more than what I was before so for that I want to say thank you. It was because of you guys that my life changed course and now the possibilities are ever-changing. Be sure to pass my thanks to Connor, Omer, Ryan, Jake, Ian, Steve and the rest of the guys.
Jovidean
Sun Valley, CA
As a former law enforcement officer I thought I had a pretty good understanding of what it would take to be a good Executive Protection Specialist but it's a whole different ball game when you don't have the weight of a badge behind you. Although this course was basically fundamentals, I felt it helped bridge the gap between my experience as a law enforcement officer and the EP field. Although I had done a lot of similar range work before I found the firearms portion of the course work to be very professional and well executed and could see how this would be a great course for someone new to the field. Thanks for a great course.
Josh
Huntington Beach, CA
Previous
Next