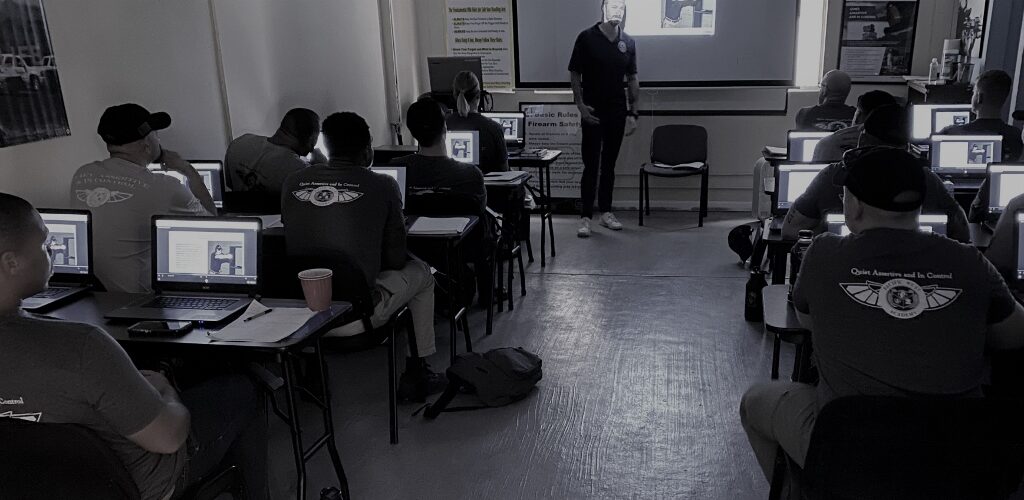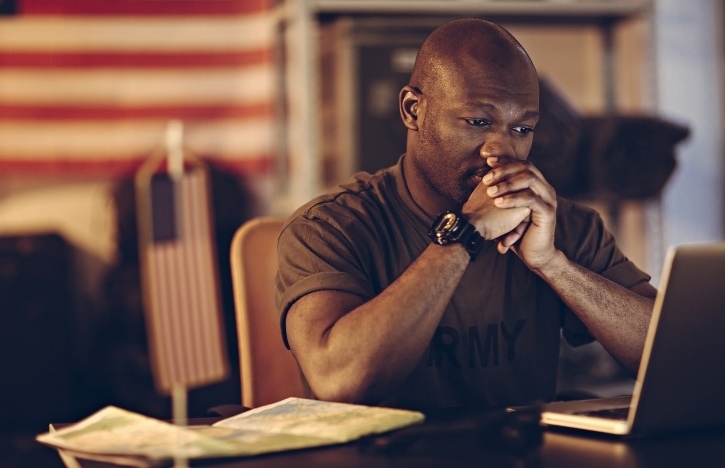 Post 911 GI Bill®
How the Post 9/11 GI Bill® Helps Military Veterans Transition into Civilian Employment
Serving the country to maintain America's status as the Land of the Free is a truly remarkable feat. While everyone appreciates the work that those military professionals do on a daily basis, returning from duty without major physical or mental scars is only half of the battle. For thousands of returning veterans, the real challenge is finding a way back into normal society. In most cases, launching a new career through traditional employment is the hardest step of all.
While a military career is sure to teach a host of transferable skills, not least with regards to leadership and problem solving. Unfortunately, that experience is only one key ingredient en route to landing a new career. Qualifications and education are equally pivotal, but continuing academic development isn't always easy. The Post 9/11 GI Bill® is aimed to help.
The Post 9/11 GI Bill® At A Glance
Support for military veterans started with the Servicemen's Readjustment Act of 1944, otherwise known as the G.I Bill, as a scheme aimed at aiding WWII veterans. The Bill has evolved over the decades, however, with several amendments being made. The Post 9/11 expansion came into play with the Veterans Educational Assistance Act of 2008, which is also known as the Post 9/11 GI Bill®.
The Post 9/11 GI Bill® is designed to provide financial support for military veterans as they make the transition into civilian employment. This is achieved by offering financial support for those veterans wishing to study and develop the skills needed for their new careers in nonmilitary positions.
How Does The Post 9/11 Bill Help?
Ultimately, the grant is designed to give financial aid to veterans. However, the Post 9/11 amendment has seen the level of support increase dramatically. Covering the cost of tuition fees remains the focal point, as has been the case for over 70 years, but military veterans can now enjoy additional support ranging from a monthly housing allowance to a $1,000 grant for books and other educational supplies.
Essentially, this allows veterans to start their second careers without the financial burden. Given the different academic trajectory compared to nonmilitary people, this can make a huge difference for individuals with families and other commitments. It's all about removing the hurdle, allowing veterans to transition back into society and lead the best lives they can lead.
Is It Working?
Studies have shown that college enrollment among military veterans has increased by three percentage points since the new Act was officially rolled out in 2009. While this is slightly influenced by the initial boom, there's no question that more veterans are in a position to resume their nonmilitary education and development.
Perhaps more tellingly, the figures are fairly consistent across all age groups. Whether a former serviceman or servicewoman is in their 20s or 50s, the opportunity to build for a brighter future and smoother transition into civilian life carries a huge appeal. Moreover, the fact that the support extends to students of all educational backgrounds enables those that already hold degrees to continue their academic journeys without the burden – this demographic is shown to be one of the greatest beneficiaries.
How Much Tuition Can Be Covered?
The exact amount of financial relief provided by the scheme can vary from person to person due to a whole host of reasons. This can include time of service and the number of credits you have available. Generally speaking, though, 36 months worth of tuition will be covered. Again, though, individual elements may influence the housing and equipment allowances.
Credits can be used for traditional tuition, online learning, and various other forms of education. Meanwhile, those seeking private education rather than state education will receive a percentage of the fee rather than the full amount. So, there are plenty of options out there.
Why Aren't More People Using It?
While the 9/11 GI Bill® has had a positive impact, there's no doubt that some veterans are missing out. In many cases, misinformation is at the heart of those problems. Veterans have a 10-15 year period to use their credits while individuals can also stop and start as their life dictates. This means it is possible to complete some studies before taking a break and then picking it up again later down the line.
Wrongly assuming that the process needs to be completed in one block provides a needless obstacle for thousands. Likewise, not fully understanding the way that the credits are used or the differences between this payment and traditional Federal Financial Aid can play a factor. Visiting the vets.gov website is the best way for veterans to learn more and file their online applications.
Which Careers Suit Military Veterans?
For many military veterans, simply finding a suitable job is arguably the hardest step of the entire process. Credits can be used in a whole host of areas, though, so college opens up many doors and fresh opportunities. Even after a career in the military, there's no limit on what can be achieved. From accountants to zoologists, veterans can follow virtually any pathway imaginable.
A lot of military types find that it's easier to move into a job that shares several attributes and qualities, with security standing out as a great option. Pacific West Academy provides the training needed to be effective in any position in the security and executive protection fields. The ability to get back into the working arena far sooner is something that certainly appeals to many too.
The Final Word
The Post 9/11 GI Bill® is one that aims to take the support of servicemen and women to the next level. After nearly a decade, it's safe to say that the results have been positive in helping those people find a way back into civilian life with a rewarding career that fills them with pride and a good wage. While it may never replace the feelings of serving the country, it's certainly the key to a happy post military lifestyle.
---
Our Students Say
I just wanted to thank you for giving me the opportunity to attend your CPR course. I know your focus is primarily training bodyguards but as a mother of two I wanted to learn CPR 'just in case.' I never realized there was such a difference between CPR for adults and CPR for infants. I now feel comfortable that if something bad were to happen I have the ability to do CPR. Thank you again.
Larissa
Courpus Christi, TX
As a former law enforcement officer I thought I had a pretty good understanding of what it would take to be a good Executive Protection Specialist but it's a whole different ball game when you don't have the weight of a badge behind you. Although this course was basically fundamentals, I felt it helped bridge the gap between my experience as a law enforcement officer and the EP field. Although I had done a lot of similar range work before I found the firearms portion of the course work to be very professional and well executed and could see how this would be a great course for someone new to the field. Thanks for a great course.
Josh
Huntington Beach, CA
I just want to say thank you to ASC for everything. After I graduated I got a call from ****** Security about my interview that I had with them on the last day of school. They said that the skill set and training I received from ASC (along with my military background) place me far beyond the average person who applied for a job with their company. And because of that they want to hire me not as a security guard, but as a shift supervisor. I couldn't believe it. One of my fears about starting my career and security was that I would graduate from training and not receive any job offers. However since graduating ASC I've been offered two jobs (one as a supervisor and one as a guard) and the pay for both are great. The money I'm going to start making is way more than what I was before so for that I want to say thank you. It was because of you guys that my life changed course and now the possibilities are ever-changing. Be sure to pass my thanks to Connor, Omer, Ryan, Jake, Ian, Steve and the rest of the guys.
Jovidean
Sun Valley, CA
I've been in Executive Protection here in LA since returning from a tour in Iraq in 2005. I think a lot of people who are interested in this field are under the misconception that being a cop, soldier or bouncer will give them all the tools they need to be effective in the EP field. Far from it. These jobs may provide a foundation but they don't provide a true understanding of the dynamics of Executive Protection. Your course was a good introduction to the ins and outs (and potential pitfalls) of EP work. Whether or not someone is new to the field or, like me, just trying to maintain perishable skills, I highly recommend this course.
Don
Los Angeles, CA
Previous
Next