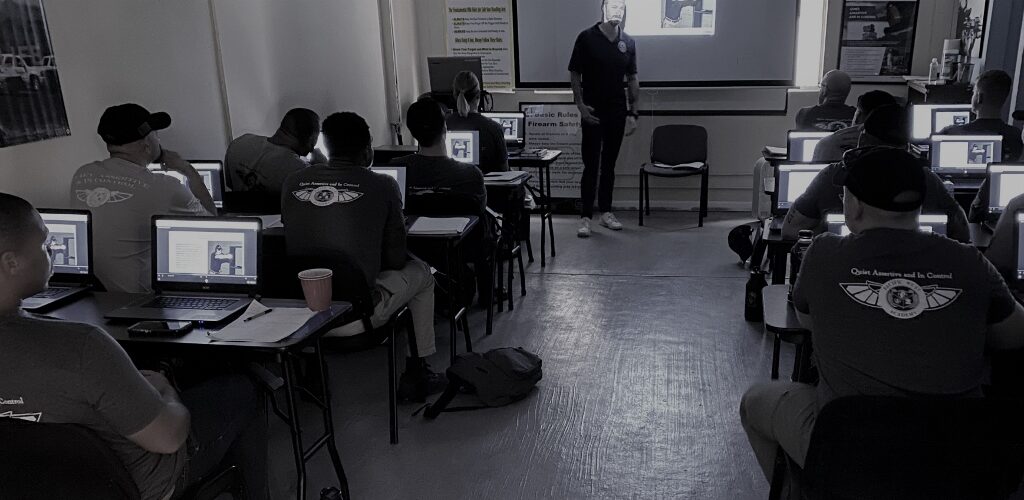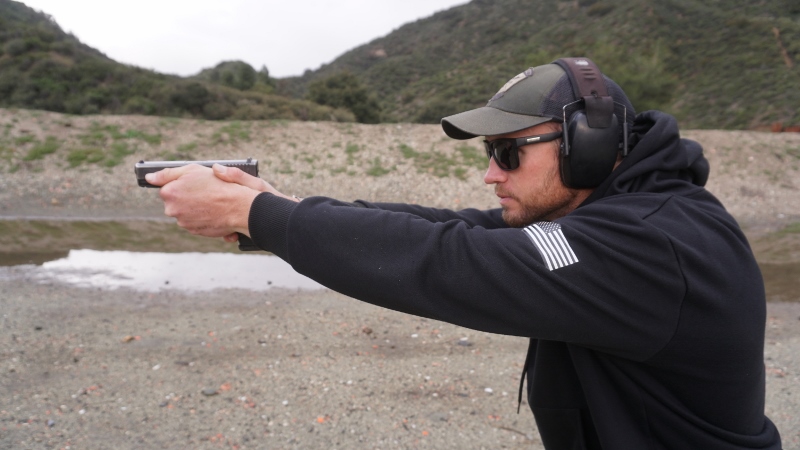 Michael Brown: A Close Protection Agent / Training Coordinator and Instructor at PWA
Michael Brown: A Close Protection Agent / Training Coordinator and Instructor at PWA
At Pacific West Academy, our primary goal is to provide the best possible training to our students. From developing a comprehensive curriculum in executive protection operations to offering programs in Los Angeles and San Diego, we are always searching for more ways to create value for our students. The core of Pacific West Academy is comprised of the people who work every day to provide that training. It is for this reason that we take so much time to find the best possible instructors for our students.
One of those instructors is Michael Brown. Michael has an extremely impressive resume and he brings his knowledge and experience to his role at PWA. As you can see in the interview below, he is an outstanding example of the high-quality nature of our instructors, giving students the opportunity to learn from some of the best in the industry.
From Experienced Student to a Stellar Instructor
Michael has spent his entire professional career in the military or security sectors. He joined the U.S. Navy and was enlisted for a little less than 10 years. During his time in the Navy, Michael was a Master Explosive Ordnance Disposal ("EOD") Technician and Special Operations team leader. Michael specialized in counter-terrorism operations with a Joint Special Operations Task Force, gaining extensive experience in things like surveillance and counter-surveillance, hostage rescue, and counter-weapons of mass destruction. As if that weren't enough, Michael provided close protection for some of the most high-ranking officials in America, including the President and Vice-President.
Upon leaving the military, Michael was busy with government contract work before landing at PWA as a student.
"I did my research on all of the main executive protection schools available and Pacific West Academy had the most in-depth training curriculum and the most qualified instructors," he said.
Before completing PWA's 33-day executive protection training course, Michael did not have formal private sector close protection training. The only close protection training that he had was from his time in the Navy. That training, however, was primarily geared toward Diplomatic Security OCONUS. For as much experience as Michael has, he was excited to take on the 33-day EP course.
"The 33-day course was great," he said. "[The instructors] were able to help me gain more in-depth knowledge on what is involved with protecting high net-worth clients in different environments and in different capacities."
After graduating from the 33-day course, Michael began working as a Close Protection Agent for Advanced Security Concepts ("ASC"). Shortly thereafter, he also became an instructor at PWA, helping students learn firearm fundamentals and operations planning.
In his role as an instructor at PWA and a Close Protection Agent at ASC, Michael gets the best of both worlds. On one hand, he gets to plan and execute protection details in the field, blending his knowledge and experience from the Navy and PWA to provide complete executive protection for his clients. But along with that, Michael gets to pass his knowledge and experience along to a new group of PWA students. He is able to give back to a tight-knit and welcoming community that is always looking to improve their executive protection skills.
Ultimately, the 33-day course is an outstanding opportunity to jumpstart your career in executive protection training but, Michael argues that it is for those who truly want to develop an outstanding career in executive protection services.
"I would only recommend the course to individuals who are serious about working in the protection industry. The course is a lot of fun but it can also be challenging at times. The skills you learn while at PWA combined with the professional network that you can create allow for a leg-up while trying to find employment in Close Protection Field."
Jumpstarting Your Career
Learning under instructors like Michael, you can jumpstart your career in the executive protection field. By staying focused and committed throughout the executive protection training program, you will be in a great position to serve your future clients.
To learn more about our executive protection training programs, click here. You can also click here to send us any questions that you may have.
Our Students Say
As a former law enforcement officer I thought I had a pretty good understanding of what it would take to be a good Executive Protection Specialist but it's a whole different ball game when you don't have the weight of a badge behind you. Although this course was basically fundamentals, I felt it helped bridge the gap between my experience as a law enforcement officer and the EP field. Although I had done a lot of similar range work before I found the firearms portion of the course work to be very professional and well executed and could see how this would be a great course for someone new to the field. Thanks for a great course.
Josh
Huntington Beach, CA
I've been in Executive Protection here in LA since returning from a tour in Iraq in 2005. I think a lot of people who are interested in this field are under the misconception that being a cop, soldier or bouncer will give them all the tools they need to be effective in the EP field. Far from it. These jobs may provide a foundation but they don't provide a true understanding of the dynamics of Executive Protection. Your course was a good introduction to the ins and outs (and potential pitfalls) of EP work. Whether or not someone is new to the field or, like me, just trying to maintain perishable skills, I highly recommend this course.
Don
Los Angeles, CA
I just want to say thank you to ASC for everything. After I graduated I got a call from ****** Security about my interview that I had with them on the last day of school. They said that the skill set and training I received from ASC (along with my military background) place me far beyond the average person who applied for a job with their company. And because of that they want to hire me not as a security guard, but as a shift supervisor. I couldn't believe it. One of my fears about starting my career and security was that I would graduate from training and not receive any job offers. However since graduating ASC I've been offered two jobs (one as a supervisor and one as a guard) and the pay for both are great. The money I'm going to start making is way more than what I was before so for that I want to say thank you. It was because of you guys that my life changed course and now the possibilities are ever-changing. Be sure to pass my thanks to Connor, Omer, Ryan, Jake, Ian, Steve and the rest of the guys.
Jovidean
Sun Valley, CA
I just wanted to thank you for giving me the opportunity to attend your CPR course. I know your focus is primarily training bodyguards but as a mother of two I wanted to learn CPR 'just in case.' I never realized there was such a difference between CPR for adults and CPR for infants. I now feel comfortable that if something bad were to happen I have the ability to do CPR. Thank you again.
Larissa
Courpus Christi, TX
Previous
Next