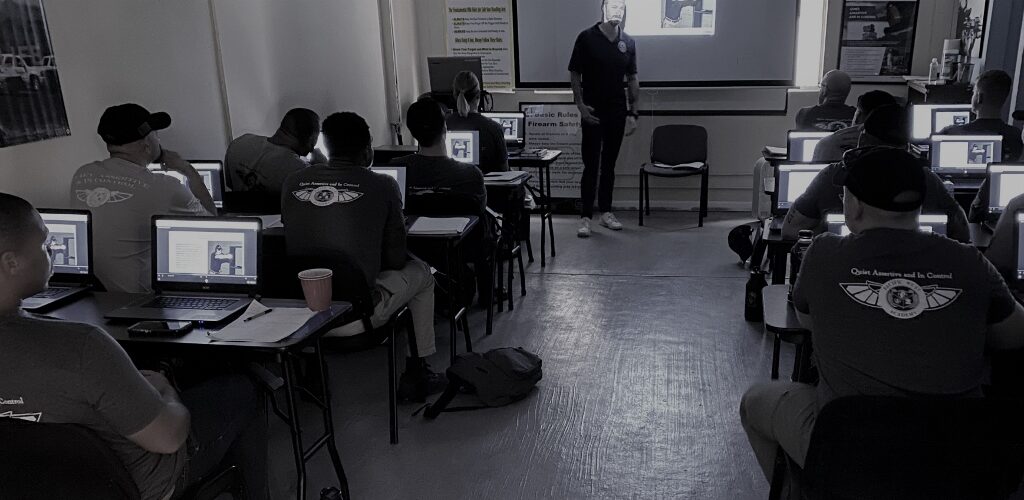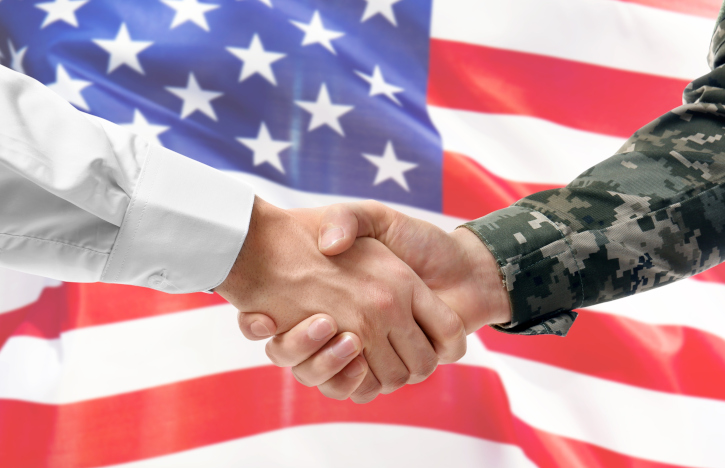 How to Use Your GI Bill® to Advance Your Civilian Career
Have you thought about how to use your GI Bill® to advance your civilian career?
By serving in the U.S. military, you can receive a significant number of benefits once you enter civilian life. From the VA Loan Guaranty Program to VA healthcare, there are many programs in place to teach you how to use your GI bill and make your transition that much easier.
That said, the GI Bill® can be one of the most significant benefits that you can use upon exiting the military. By using the GI Bill®, you can set yourself up nicely for a prosperous, exciting career in the civilian world. Understanding the benefits of the GI Bill® while you are in the military can allow you to quickly leverage these benefits when your service is over.
How to use your GI Bill®: The Basics
The GI Bill®, as you likely know, is designed to help you cover the costs associated with obtaining an education or training.
The GI Bill® itself is now comprised of several different programs, like the Active Duty Montgomery GI Bill®, the Reserve and Guard Montgomery GI Bill®, and the Vocational Rehabilitation and Education Program. Having said that, we are going to focus on the Post 9/11 GI Bill®, which is one of the more well-known programs within the GI Bill®.
Let's first talk about your GI Bill® status. As far as GI Bill® eligibility, you are eligible under two circumstances. First, you must have served at least 30 days of continuous active duty service after September 10, 2001, and be discharged due to a service-connected disability. Otherwise, you are eligible if you served an aggregate of 90 days of active duty service after September 10, 2001, and received an honorable discharge.
Now, let's talk about the benefits. The post 9/11 GI Bill® history is based on several important foundations. First, the post 9/11 GI Bill® can pay for your full tuition and fees, provide a monthly housing alliance when going to school, and provide 1,000 per year for books and supplies. Yes, the post 9/11 GI Bill® can be used to pay for college degree programs like associate, bachelor and advanced degree programs. However, it can apply to more than that, including vocational and technical training, on-the-job or apprenticeship programs, and even flight training. For more details on eligibility and benefits, please click here.
Advancing Your Career
By leveraging the GI Bill® education benefits, you can take a significant step in advancing your post-military career. If, for instance, you are admitted to your preferred university, the post 9/11 GI Bill® can not only pay for your educational costs, but it can also provide a one-time relocation allowance so that you can move to wherever your school is located. The GI Bill® can also help if you want to obtain more than one degree. For example, if you have an idea of how you want to combine a career in business and computer science, the post 9/11 GI Bill® allows you to obtain a degree in both areas.
Ultimately, the GI Bill® provides you with the flexibility to pursue the best education for you. Regardless of where you want your career to go after you leave the military, you, in all likelihood, can use GI Bill® benefits to accomplish your goals. Just ensure that you are reading all the fine print and that you are doing your diligence before acting. By doing this, you will ensure that you are leveraging the most benefits possible to ease your transition into civilian life.
The Power of the GI Bill®
The GI Bill® remains a terrific benefit as you are leaving the US military. It can allow you to obtain an education and can increase your earning power. You can leverage the GI Bill® to make a significant move and start your career in a brand new city. You can even use it to start pursuing a career that you love.
The GI Bill® can change your life.
If you would like to learn more about how to use your GI Bill® can help you advance your civilian career, we invite you to check out Pacific West Academy. Among the services at Pacific West Academy are helpful tips on how to ease the transition when entering civilian life. To learn more about Pacific West Academy, feel free to visit its website.
---
Our Students Say
I just wanted to thank you for giving me the opportunity to attend your CPR course. I know your focus is primarily training bodyguards but as a mother of two I wanted to learn CPR 'just in case.' I never realized there was such a difference between CPR for adults and CPR for infants. I now feel comfortable that if something bad were to happen I have the ability to do CPR. Thank you again.
Larissa
Courpus Christi, TX
As a former law enforcement officer I thought I had a pretty good understanding of what it would take to be a good Executive Protection Specialist but it's a whole different ball game when you don't have the weight of a badge behind you. Although this course was basically fundamentals, I felt it helped bridge the gap between my experience as a law enforcement officer and the EP field. Although I had done a lot of similar range work before I found the firearms portion of the course work to be very professional and well executed and could see how this would be a great course for someone new to the field. Thanks for a great course.
Josh
Huntington Beach, CA
I just want to say thank you to ASC for everything. After I graduated I got a call from ****** Security about my interview that I had with them on the last day of school. They said that the skill set and training I received from ASC (along with my military background) place me far beyond the average person who applied for a job with their company. And because of that they want to hire me not as a security guard, but as a shift supervisor. I couldn't believe it. One of my fears about starting my career and security was that I would graduate from training and not receive any job offers. However since graduating ASC I've been offered two jobs (one as a supervisor and one as a guard) and the pay for both are great. The money I'm going to start making is way more than what I was before so for that I want to say thank you. It was because of you guys that my life changed course and now the possibilities are ever-changing. Be sure to pass my thanks to Connor, Omer, Ryan, Jake, Ian, Steve and the rest of the guys.
Jovidean
Sun Valley, CA
I've been in Executive Protection here in LA since returning from a tour in Iraq in 2005. I think a lot of people who are interested in this field are under the misconception that being a cop, soldier or bouncer will give them all the tools they need to be effective in the EP field. Far from it. These jobs may provide a foundation but they don't provide a true understanding of the dynamics of Executive Protection. Your course was a good introduction to the ins and outs (and potential pitfalls) of EP work. Whether or not someone is new to the field or, like me, just trying to maintain perishable skills, I highly recommend this course.
Don
Los Angeles, CA
Previous
Next