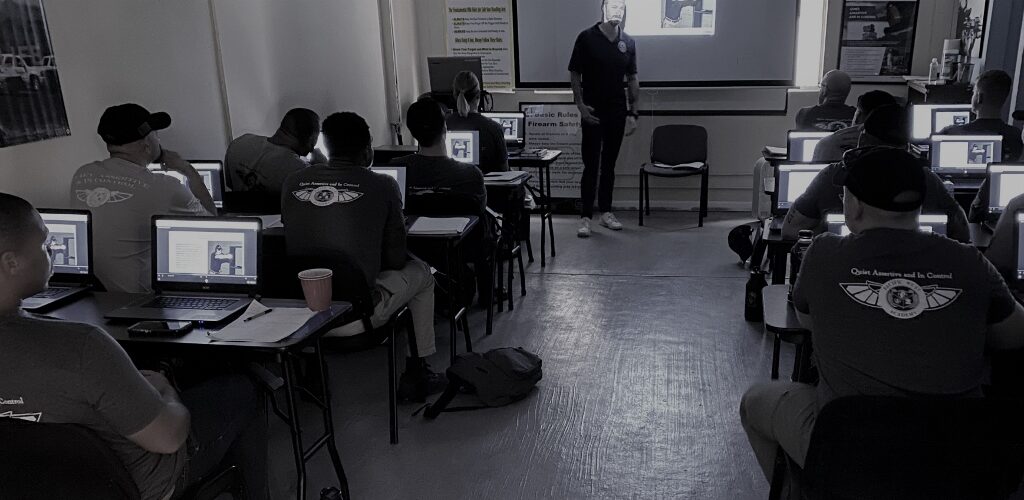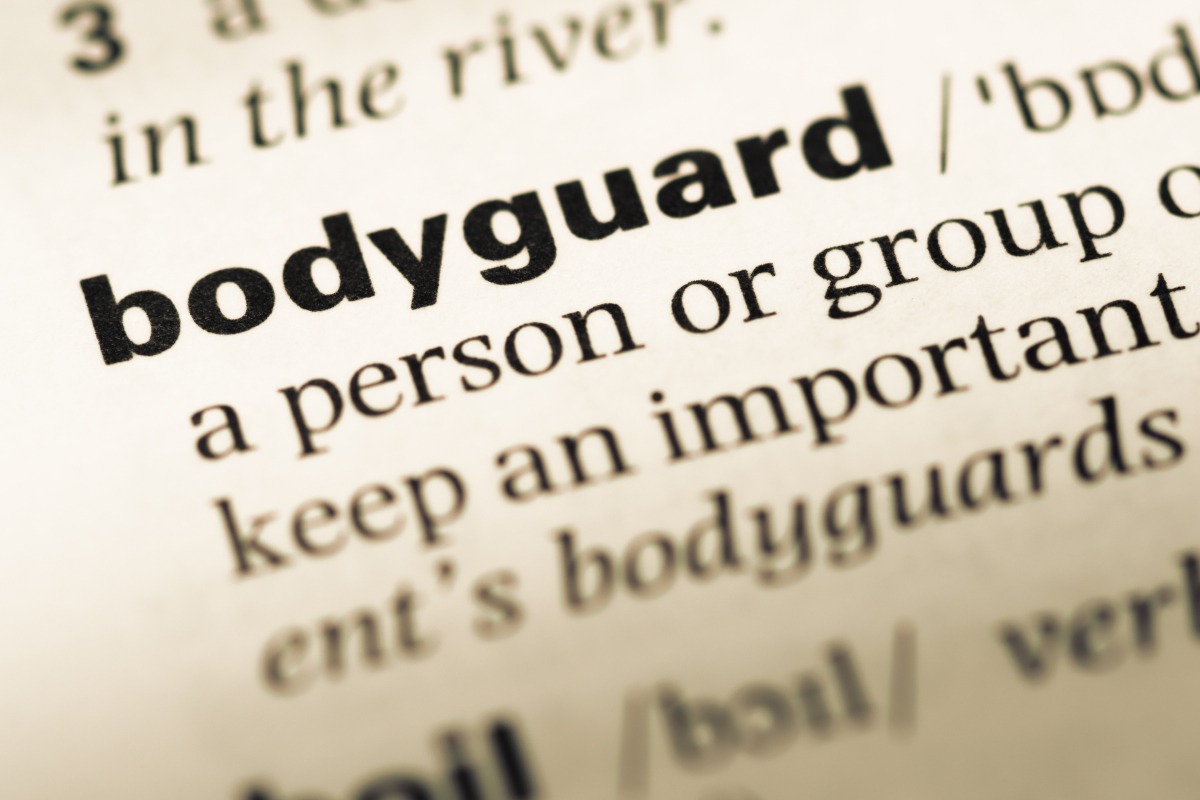 How Do I Find the Best EP Schools?
How Do I Find the Best EP Schools?
Choosing the right executive protection school is crucial when pivoting into any role in the security industry. Many veterans and civilians enter trade programs to kick off or elevate their careers in EP and security. 
When considering an EP program or trade school, know what you want to get out of it first. Do you want a full-time job? Are you looking for part-time work? Are you new to the industry or are you established and looking to grow? As you navigate through your options, keep these questions in mind and see what schools have classes and other offerings that support your needs. 
Accreditation and Certification
As you peruse your program or school options, pay attention to which ones are certified and accredited and by who. For example, Pacific West Academy offers a 39-day immersive training program that is ACCET-certified (Accrediting Council for Continued Education and Training) by the Department of Education. 
Accreditation ensures that the school meets certain standards of quality and adheres to industry best practices. EP schools that are accredited operate with curriculum and training that is expected by prospective employers. Some accredited programs work with colleges and universities to allow credit transfers for those who want to further and broaden their education. It's important when looking at accreditation to know what schools are federally accredited versus state-only accredited. 
Comprehensive Curriculum
EP schools with comprehensive curriculum will cover physical and firearm training, client communication and strategy, behavioral analysis, driving, emergency care and more. Many executive protection schools or security programs will offer some extent of each of these. As you differentiate between curriculums, see how the hours to these programs are delegated; i.e., are they hitting the bare minimum required by law? Is the curriculum mostly conveyed in the classroom? What field exercises will you be subjected to? 
Experienced Instructors
The expertise and experience of instructors are what carries the quality of education at an executive protection school. Instructors with real-world experience in executive protection, law enforcement, or military backgrounds bring practical insights and knowledge to the classroom. 
Consider researching the faculty members and their credentials to ensure they have the necessary qualifications to guide aspiring executive protection professionals.
Alumni Success
See what graduates have to say. One of the best indicators of a school's effectiveness is the success of its alumni. Look for EP schools that have a track record of producing graduates who have gone on to have successful careers in the field. Notice what they're emphasizing in interviews or what parts of a program are being echoed by alumni. 
These success stories can provide valuable insights into the quality of education and the practical application of skills learned during the program. Pacific West Academy has a series of alumni who have gone on to work for massive companies and have even started their own security businesses across the country!  
Industry Connections and Networking Opportunities
The executive protection field relies heavily on networking and industry connections. The best schools actively foster relationships with professionals and organizations in the security and protection industry. Find out if your potential school is connected with security firms or offers networking events, guest lectures by industry experts, and opportunities for students to connect with potential employers. 
Building a strong professional network during training can significantly enhance career prospects.
Financial Aid and Other Assistance
Many EP programs will offer some kind of financial assistance — but really crunch the numbers! Find out first what assistance you qualify for just for the classes, then determine if you have enough aid and personal funds to supplement any necessary housing or living expenses. 
At PWA, we accept the GI bill and offer supplemental housing assistance. Depending on funds , we can 
Job Placement and Retention Rates
Practical experience is invaluable in the executive protection field. Schools that offer internship or placement programs provide students with opportunities to apply their skills in real-world scenarios. Ask the program you're considering if it offers work potential during the program or immediately after. Be sure to confirm if work is paid or unpaid during while in any program. 
All accredited programs should have a placement rate. A placement rate is the percentage of graduates who found gainful employment after graduation. Anyone considering an EP school should ask their recruiter what the school's placement rate is and compare it to the national average of trade schools in the same category. 
Facilities and Resources
Consider the facilities and resources provided by the executive protection school. Great EP schools will have physical training facilities, simulation equipment, and access to cutting-edge technology that put one's learning experience to the highest level. Adequate resources demonstrate a commitment to providing students with the tools they need to excel in class and beyond. 
Choosing the right executive protection program or school is the difference between time wasted and experience earned. By considering factors above, you'll be equipped with the right questions to speak with recruiters and debate program and future costs. Ready to start your research? Start your inquiry with Pacific West Academy. 
Investing time and effort in choosing the right school is an investment in a future where individuals are equipped to provide effective and reliable executive protection services in an ever-changing world.
Our Students Say
I've been in Executive Protection here in LA since returning from a tour in Iraq in 2005. I think a lot of people who are interested in this field are under the misconception that being a cop, soldier or bouncer will give them all the tools they need to be effective in the EP field. Far from it. These jobs may provide a foundation but they don't provide a true understanding of the dynamics of Executive Protection. Your course was a good introduction to the ins and outs (and potential pitfalls) of EP work. Whether or not someone is new to the field or, like me, just trying to maintain perishable skills, I highly recommend this course.
Don
Los Angeles, CA
I just wanted to thank you for giving me the opportunity to attend your CPR course. I know your focus is primarily training bodyguards but as a mother of two I wanted to learn CPR 'just in case.' I never realized there was such a difference between CPR for adults and CPR for infants. I now feel comfortable that if something bad were to happen I have the ability to do CPR. Thank you again.
Larissa
Courpus Christi, TX
I just want to say thank you to ASC for everything. After I graduated I got a call from ****** Security about my interview that I had with them on the last day of school. They said that the skill set and training I received from ASC (along with my military background) place me far beyond the average person who applied for a job with their company. And because of that they want to hire me not as a security guard, but as a shift supervisor. I couldn't believe it. One of my fears about starting my career and security was that I would graduate from training and not receive any job offers. However since graduating ASC I've been offered two jobs (one as a supervisor and one as a guard) and the pay for both are great. The money I'm going to start making is way more than what I was before so for that I want to say thank you. It was because of you guys that my life changed course and now the possibilities are ever-changing. Be sure to pass my thanks to Connor, Omer, Ryan, Jake, Ian, Steve and the rest of the guys.
Jovidean
Sun Valley, CA
As a former law enforcement officer I thought I had a pretty good understanding of what it would take to be a good Executive Protection Specialist but it's a whole different ball game when you don't have the weight of a badge behind you. Although this course was basically fundamentals, I felt it helped bridge the gap between my experience as a law enforcement officer and the EP field. Although I had done a lot of similar range work before I found the firearms portion of the course work to be very professional and well executed and could see how this would be a great course for someone new to the field. Thanks for a great course.
Josh
Huntington Beach, CA
Previous
Next