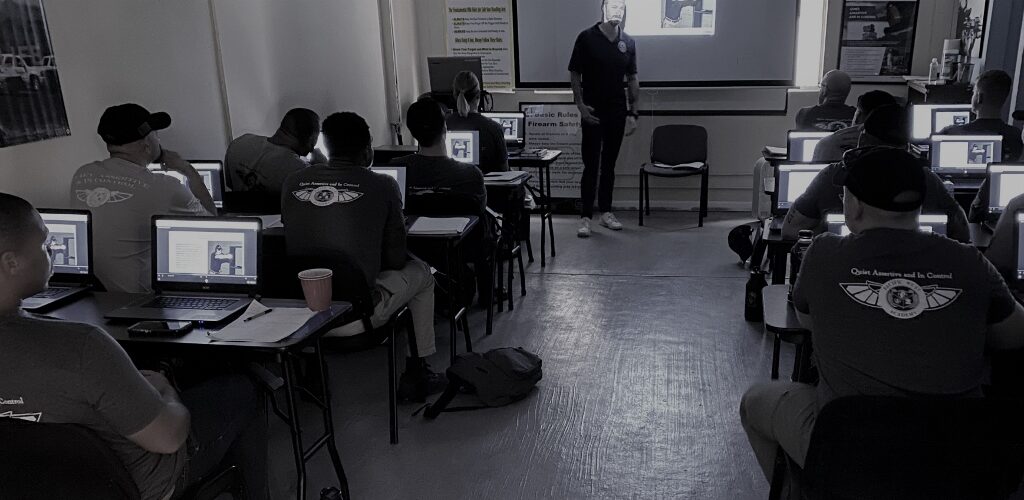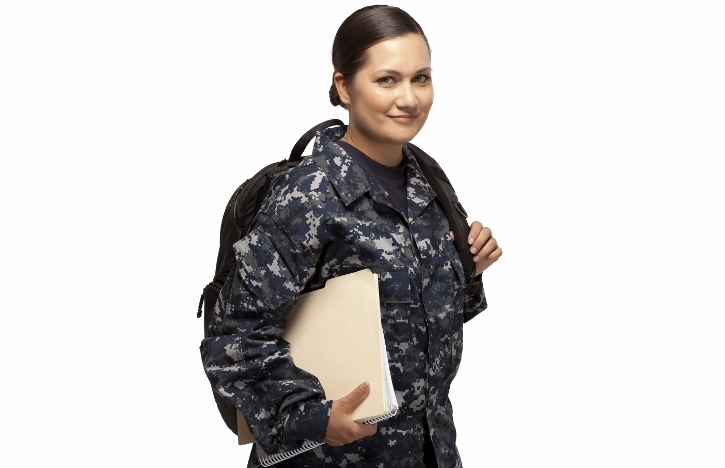 GI Bill® – Top 5 Things to Know
The GI Bill® is doing a great deal to help military professionals join civilian life, transitioning their experience into skills that can help them in today's job market.
Pacific West Academy has several GI Bill® approved programs to make the best use of the skills you already have, including courses like the Certified Executive Security Specialist Program and the Certified Protection Specialist Program. If you want to use your GI Bill® benefits to their fullest potential, here are a few facts you need to know.
FACT #1. SOME PEOPLE HAVE 10-15 YEARS TO USE THEIR GI BILL® BENEFITS, OTHERS HAVE NO TIME LIMIT
You might have a time limit or none at all to use your GI Bill®. It all depends on when you got out of the military as well as which GI Bill® you're using.
If you have left the military before January 1st, 2013, you have between 10 to fifteen years to use your benefits. You have 10 years to use all the benefits under the Montgomery GI Bill® and 15 years to use benefits provided by the Post-9/11 GI Bill®. As soon as you leave the service, the deadline starts counting down. However, joining active-duty service once again for longer than 90 days resets the clock.
If you left the military after January 1st, 2013, or you join active-duty service again for longer than 90 days, you have no limit on using your GI Bill®. There's no deadline to be worried about.
FACT #2. THE GI BILL® ISN'T TRADITIONAL FEDERAL FINANCIAL AID
Your GI Bill® benefits are considered separate from traditional sources of financial aid. This raises a few factors to consider when dealing with college and university financial aid departments. Because the benefits from the GI Bill® are paid directly to you instead of the school. The GI Bill® benefit payments aren't taxable, but they can reduce how much student financial aid you are eligible for as a result.
If joining a school, you will most likely have to sign a promissory note or apply for student loans to pay for tuition. The GI Bill® can help you pay these loans, but you are also able to apply for scholarships and Pell Grants.
FACT #3. YOU DON'T HAVE TO STAY ENROLLED IN SCHOOL TO USE THE FULL BENEFITS
The GI Bill® benefits can be stopped and started as you want to. So long as you consider the deadlines mentioned in fact #1, you can use it in any period of time. You can take time off for a course, then re-apply for your benefits later when you get back into education. If used correctly, the GI Bill® benefits can be used for associate's, bachelor's, and master's degree programs. Besides using the GI Bill® to complete one of Pacific West Academy's programs to attend classes like Medical Training or Tactical Emergency Casualty Care, you could use it to broaden and deepen your education even further beyond. Even with our courses, you can go on to use your benefits to complete a professional resume complete with the training and certification you need to start a high-end military career.
FACT #4. THERE ARE A FEW WAYS TO MEASURE A "MONTH" OF BENEFITS
Both types of the GI Bill® offer 36 months of benefits towards your education. However, there is some confusion in what, exactly, this means. Common misconceptions include the idea that you have 36 months to use it (more on that in Fact #1) or that you have to use it all in 36 months when you start using it (see Fact #3 to clear that up.)
The way the months of your benefits are used change depending on whether you're on active duty or whether you are a veteran. For instance, if you're using the Post-9/11 GI Bill® and you go to full-time classes for 30 days or a full month, you use a month of benefits. For instance, even though February has less than 30 days in it, it still counts as a full calendar month. Whereas, 15 days of any month always counts as a half a month. A 33-day course like our CESS program would take only a little more than a month's worth of benefits, allowing you plenty of GI Bill® left over to further pursue education and job placement training.
The Montgomery GI Bill's® definition of months when you are a veteran is slightly different. One month of benefits is used for every month of full-time training or education. If you are on active duty instead, a full-time month's worth of education or job placement training counts as a month regardless of what tuition costs are. There are slightly different rules for using the GI Bill® for training that isn't in college or vocational, so you need to do some research on those.
Either way, if you use 3 months of your 36 months' worth of benefits for education, take a break for 3 months, then use it for another 3 months of education, you have used 6 months' worth of benefits and have 30 months' worth left. Those 3 months you took a break aren't used if you stop the benefits.
FACT #5. HOW MUCH YOU GET IN BENEFITS FROM THE GI BILL® PAYS DEPENDS ON A FEW FACTORS
The pay received from both GI Bills® depends on a few different factors. For the Post-9/11 GI Bill®, the primary focus is how many months you served on active duty and how much credit you are pursuing. For a public-school program, it could pay the entire tuition to the school as well as a housing allowance, which is provided monthly and up to $1000 for supplies like books, which is awarded annually. How much you get for housing allowance is a percentage of the full costs based on months in active duty and credit load. Meanwhile, the primary factor considered when applying for pay on the Montgomery GI Bill® is your credit load. You can receive up to $1,928 a month for full-time training and education, while you will get half the amount if you're pursuing half-time education or training.
YOUR GI BILL® BENEFITS COULD HELP YOU PURSUE A CAREER IN HIGH-END SECURITY AND EXECUTIVE PROTECTION WITH PACIFIC WEST ACADEMY
Pacific West Academy's primary objective is to help veterans of our US Military transition from military service to a career that makes the best use of the skills they have already developed as well as new skills like attending interviews. Our GI Bill® approved programs offer classroom and physical training and education to guide our students to successful careers in high-end security services. If you want to know more about how you can use your GI Bill® to pursue a real career, get in touch about our CPS and CESS programs.
---
Our Students Say
As a former law enforcement officer I thought I had a pretty good understanding of what it would take to be a good Executive Protection Specialist but it's a whole different ball game when you don't have the weight of a badge behind you. Although this course was basically fundamentals, I felt it helped bridge the gap between my experience as a law enforcement officer and the EP field. Although I had done a lot of similar range work before I found the firearms portion of the course work to be very professional and well executed and could see how this would be a great course for someone new to the field. Thanks for a great course.
Josh
Huntington Beach, CA
I've been in Executive Protection here in LA since returning from a tour in Iraq in 2005. I think a lot of people who are interested in this field are under the misconception that being a cop, soldier or bouncer will give them all the tools they need to be effective in the EP field. Far from it. These jobs may provide a foundation but they don't provide a true understanding of the dynamics of Executive Protection. Your course was a good introduction to the ins and outs (and potential pitfalls) of EP work. Whether or not someone is new to the field or, like me, just trying to maintain perishable skills, I highly recommend this course.
Don
Los Angeles, CA
I just wanted to thank you for giving me the opportunity to attend your CPR course. I know your focus is primarily training bodyguards but as a mother of two I wanted to learn CPR 'just in case.' I never realized there was such a difference between CPR for adults and CPR for infants. I now feel comfortable that if something bad were to happen I have the ability to do CPR. Thank you again.
Larissa
Courpus Christi, TX
I just want to say thank you to ASC for everything. After I graduated I got a call from ****** Security about my interview that I had with them on the last day of school. They said that the skill set and training I received from ASC (along with my military background) place me far beyond the average person who applied for a job with their company. And because of that they want to hire me not as a security guard, but as a shift supervisor. I couldn't believe it. One of my fears about starting my career and security was that I would graduate from training and not receive any job offers. However since graduating ASC I've been offered two jobs (one as a supervisor and one as a guard) and the pay for both are great. The money I'm going to start making is way more than what I was before so for that I want to say thank you. It was because of you guys that my life changed course and now the possibilities are ever-changing. Be sure to pass my thanks to Connor, Omer, Ryan, Jake, Ian, Steve and the rest of the guys.
Jovidean
Sun Valley, CA
Previous
Next