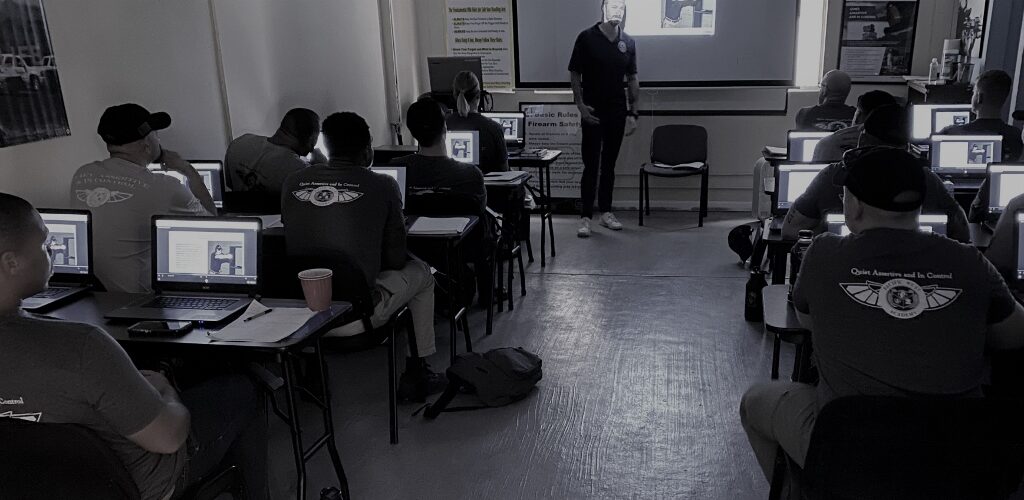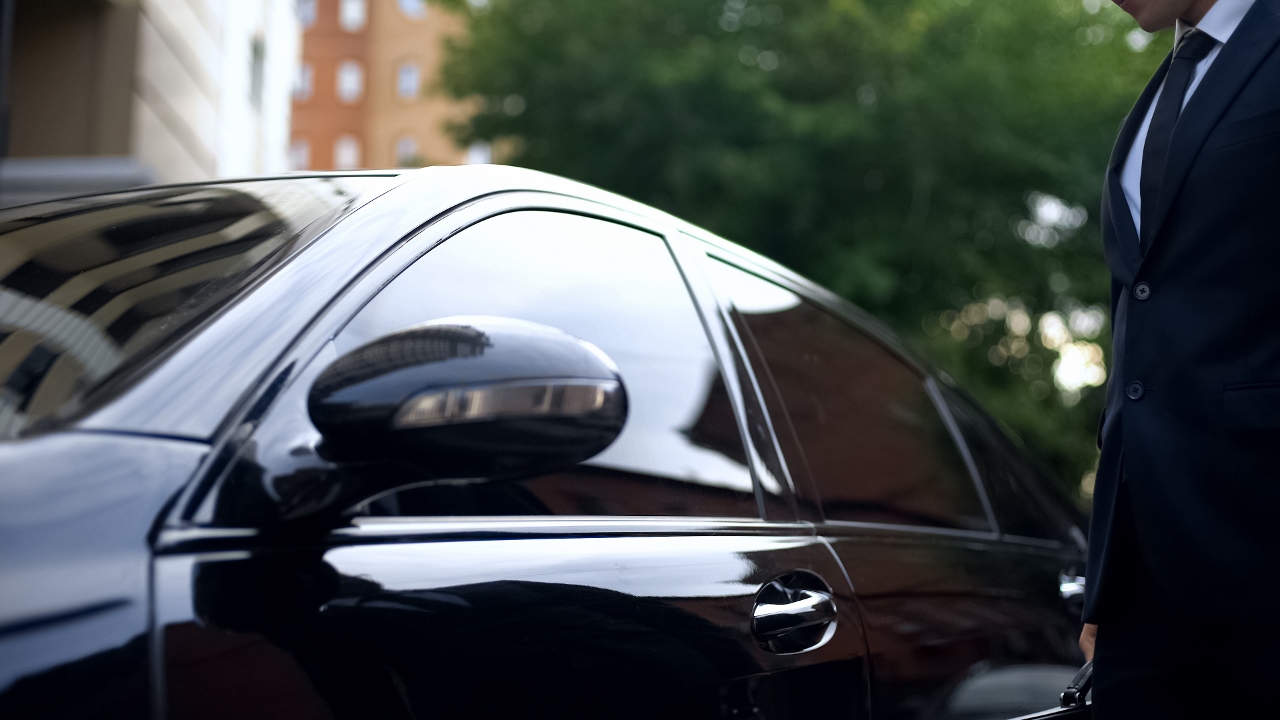 Executive Protection Vehicles
Executive Protection Vehicles
Since the inception of the personal guard, mode of transportation has been a security element. Whether the guard walks next to a litter carried by servants, rides a horse next to a chariot or drives a Cadillac Escalade, bodyguards have always had to stay mobile. The longer you are around the personal protection world, the more you will realize, that transportation is a primary aspect of the job. Knowing how to drive and having an idea of what you may be driving will help better prepare for a detail.
Driving vehicles as an Executive Protection (EP) agent has the potential for making or breaking a career. Imagine you hire someone to simply drive you somewhere with the added function that they can physically protect you from harm, and they crash the car. Whether they were exceptional at the physical protection part or not, you may fire them because, how hard is it to drive a car? A lot of EP agents begin their careers in the driver seat of a company SUV. There are two major types of vehicles you may be driving while working as a protector, and I am not talking about looks or size: Company Cars and Client Cars.
Company Cars
 Company cars will probably be the primary mode of transport for most EP agents. These cars are usually owned by the company that employs them or the company that has contracted the EP agent's services. Most likely, these will come in two categories, Luxury Sedans and Luxury SUVs. The sedans are typically your Mercedes, Lexus, BMW makes with all the bells and whistles to ensure the client feels like they are being taken care of in a professional manner. The sedans can be used to go to and from meetings and locations that may require less visibility and do not require a large amount of luggage. Familiarizing yourself with these models is not terribly difficult because they all usually run the same types of drivetrains with automatic transmissions and either front or rear wheel drive. If you just have to get going, simply find the gear shift lever near the wheel or on the center console somewhere and you should be fine. These cars are pretty much like every other sedan when it comes to drivability for novice users.
The Luxury SUV's on the other hand can provide a bit of a problem for those not used to driving such large vehicles. Some of these examples may be Chevrolet Tahoes and Suburbans, Cadillac Escalades, Range Rovers, etc. Mechanically getting the car moving is the easy part. Most come with push button starts, as with most vehicles these days, and the gear lever is once again usually located near the steering wheel or on the center console. Knowing the car's surroundings, angles and power is going to be the difficult part for some. These vehicles tend to have a lot of torque through acceleration, so be easy on the take-offs, your principle will appreciate a less jerky ride. The visibility around the car will be different, you will be much higher and much longer, so check all mirrors and cameras when backing up and turn wide if necessary, so that you do not hit anything on the side. Finally, listen to the system, when parking sensors are indicating that you are close to something, go slower not faster.
When it comes to maintenance with these, it is up to you to make sure everything is in order before taking the client out. Everything from mechanical necessities to client comfort items. Unfortunately, you may be left with a car that was mistreated by a previous agent. Regardless of the detail, make sure to do your preventative maintenance checks on mechanical, safety and comfort equipment before departure. If you get the company car driving bit down you will probably be asked to drive in the next category, client cars.
Client Cars
 Unfortunately, this category has only one type, expensive. Although some clients will have the same vehicles as mentioned before, there is such a variety of personal cars, that you are just as likely to find yourself driving an Escalade as an Aston Martin. One thing is for certain, mistakes are even more detrimental to a career when driving a client's personal vehicle.
There are a few things that you can do to prepare yourself when you know you will be driving a client in their personal vehicle. First, do your best to find out what type of car it is, make and model. If you can get this information you can do a little bit of research ahead of time to figure out how to operate it. Youtube can be your best friend at a time like this. If no one in your immediate circle of agents knows how to operate the vehicle, get on YouTube, there are tons of videos with people reviewing exotic cars and even if they do not have a video titled, "How to start a Ferrari," they may have a video with someone showing the model you may be driving. If that does not work, you may have to look up the actual manual online. Finally, if that does not work, it's time to do the thing you were hired for, figure things out in a pinch. You may even be able to narrow things down if you are only given the make of the car. It is safe to assume that if you are taking a group of three out, when you are told it is a Lamborghini, that it will not be in a two-seater Huracan.
In the event that you have no warning, first and foremost, be crafty and figure it out. The best EP agents I know are crafty people and are great at figuring things out on the fly. Use your general knowledge of vehicles and get it started and ready to run. Often times, the Internet may not work when at a client's house in a fancy neighborhood in the hills. If for some reason you absolutely cannot drive the vehicle, do not. It is better to say that you cannot drive a car than to crash it. If this happens, you may not work for that client again, but if you are a good enough agent you may be given a pass on this occasion.
Although you are not responsible for the maintenance of the client's vehicle, check as much as possible. If you find a safety feature that is inoperable, you may let the client know so that they have it fixed. In any case, prepare the car to be as clean and as safe as possible, after all, you will be driving it.
Main Takeaways
 Driving is a huge part of being an Executive Protection agent, especially in the beginning. Learn how to drive the luxury sedans and SUVs. If this is to be your profession, maybe you should rent one for the day and get the feel for it. Learn to drive a manual gearbox car, it may be your hero or zero moment. It is especially important to remember, unless you are driving your personal vehicle on a detail, company and client vehicle do not belong to you and are not a part of your personal lifestyle. Do not take them for joyrides, do not trash them and most certainly, do not post them on social media. Your clients entrust you with their safety and that includes their personal information. As protection agents, the less information people have on your client, the more secure they are and this includes their vehicles and traveling habits. Always prepare a car to be as clean and safe as possible for your detail and add some creature comforts for your particular client. Finally, relax, its only driving.
Courses like this are offered at Pacific West Academy in the Vehicle Dynamics portion. You can find out more by going to www.pwa.edu.
Our Students Say
I've been in Executive Protection here in LA since returning from a tour in Iraq in 2005. I think a lot of people who are interested in this field are under the misconception that being a cop, soldier or bouncer will give them all the tools they need to be effective in the EP field. Far from it. These jobs may provide a foundation but they don't provide a true understanding of the dynamics of Executive Protection. Your course was a good introduction to the ins and outs (and potential pitfalls) of EP work. Whether or not someone is new to the field or, like me, just trying to maintain perishable skills, I highly recommend this course.
Don
Los Angeles, CA
I just wanted to thank you for giving me the opportunity to attend your CPR course. I know your focus is primarily training bodyguards but as a mother of two I wanted to learn CPR 'just in case.' I never realized there was such a difference between CPR for adults and CPR for infants. I now feel comfortable that if something bad were to happen I have the ability to do CPR. Thank you again.
Larissa
Courpus Christi, TX
I just want to say thank you to ASC for everything. After I graduated I got a call from ****** Security about my interview that I had with them on the last day of school. They said that the skill set and training I received from ASC (along with my military background) place me far beyond the average person who applied for a job with their company. And because of that they want to hire me not as a security guard, but as a shift supervisor. I couldn't believe it. One of my fears about starting my career and security was that I would graduate from training and not receive any job offers. However since graduating ASC I've been offered two jobs (one as a supervisor and one as a guard) and the pay for both are great. The money I'm going to start making is way more than what I was before so for that I want to say thank you. It was because of you guys that my life changed course and now the possibilities are ever-changing. Be sure to pass my thanks to Connor, Omer, Ryan, Jake, Ian, Steve and the rest of the guys.
Jovidean
Sun Valley, CA
As a former law enforcement officer I thought I had a pretty good understanding of what it would take to be a good Executive Protection Specialist but it's a whole different ball game when you don't have the weight of a badge behind you. Although this course was basically fundamentals, I felt it helped bridge the gap between my experience as a law enforcement officer and the EP field. Although I had done a lot of similar range work before I found the firearms portion of the course work to be very professional and well executed and could see how this would be a great course for someone new to the field. Thanks for a great course.
Josh
Huntington Beach, CA
Previous
Next