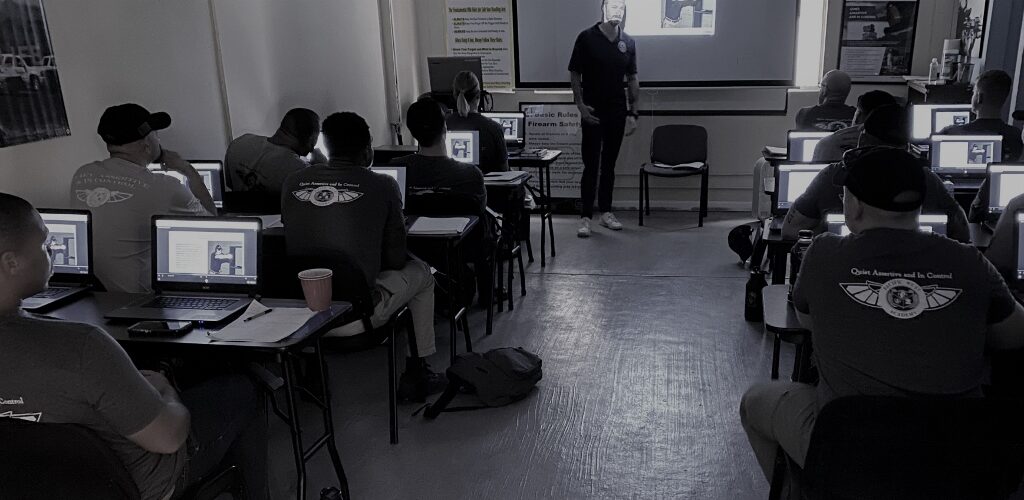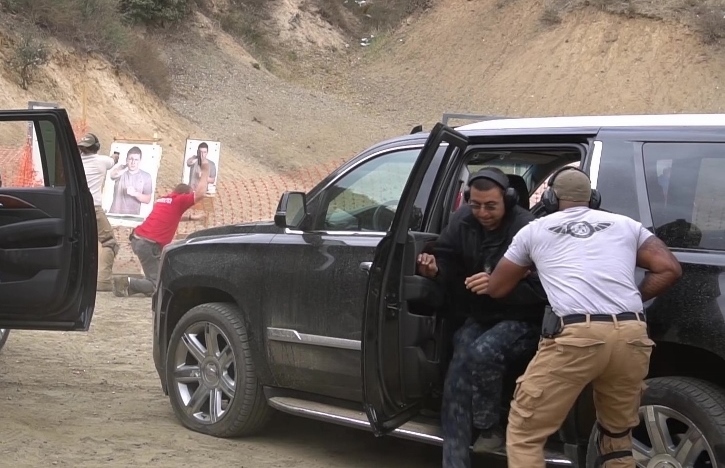 Executive Protection Training
A career in the military is one of the bravest and most rewarding choices that anyone can make in life and, before starting this post, we'd like to thank you on behalf of the country for keeping America safe. Nonetheless, retiring from military action and transitioning back into civilian life can be a particularly grueling challenge. With executive protection training, however, that all just became a little bit easier.
PWA provides the comprehensive Executive Protection Training packages that you need to become a world-class performer in the world of EP.
Aside from becoming fully certified in this field, you'll gain the direction needed to follow your dream pathway.
Here's a quick and easy guide to everything you need to know about planning for a career in executive protection, ranging from training to understand the roles in further detail.
What Is Executive Protection?
Executive Protection, often shortened simply to EP, is a form of security that relates primarily to the continued safety of VIPs and others that may be exposed to greater risks than the average civilian. Those individuals could come from a host of backgrounds, but celebrities, politicians, and wealthy business owners are the most common.
The realm of EP extends beyond the simple idea of bodyguards, and can include the following elements;
Home security.
Armored vehicles.
Mail screening.
Background checks on associated people.
Private travel plans.
Family protection.
Electronic and computerized protection.
This is a very specialized arena within the realm of security and was popularized in the 1970s. In today's world, though, it plays an even greater role than ever before due to the increased number of VIPs as well as the potential threats.
Why Choose Executive Protection Training?
Your next steps following a career in the military are crucial. While there are many factors to consider, one issue stands out above everything else: you need a career and not just a job.
After serving in the military, falling into a job that doesn't carry any real prospects is rather unappealing. On a similar note, completing a role where it feels as though you're making very little difference to the world can backfire spectacularly too. If it doesn't take its toll immediately, there's a chance that it'll gradually eat away at your enthusiasm.
Working in executive protection ticks those boxes while also offering a sense of authority and management. When added to the financial rewards, it's not hard to see why so many military veterans take this pathway.
How to Prepare for A Career In Executive Protection.
Given that this is quite a varied aspect of the security field, there are many possible routes to take. Whether you take charge of the home security, travel plans, or intercepting mail, there are a number of skills and attributes that will be required. This includes great communication, great awareness, and the ability to work quickly and efficiently under pressure. Thankfully, you'll already boast many of those features thanks to your military career, but you still need to prepare for this transition in style.
Pacific West Academy provides the comprehensive training packages that you need to become a world-class performer in the world of EP. Aside from becoming fully certified in this field, you'll gain the direction needed to follow your dream pathway.
In addition to learning how to deal with the various situations that may be encountered during the duration of service, you'll take communication skills to a new level while also picking up a host of new management skills needed to thrive in this frantic lifestyle. Moreover, we can provide support with finding a job, smashing the interview, and plotting long-term goals.
With all of our Executive Protection training courses boasting quick progress, fantastic pass rates, and great affordability, the transition from military work has never looked better.
Who Does the Job Suit?
Jobs in the EP arena are naturally suited to those with military experience, but many people worry that their specific background won't match up to the demands of the job. Regardless of what role you completed in the military world, our experts can help you prepare for the new career in a way that will maximize your possibilities.
Another concern relates to age. However, it's possible to make the transition from military action to Executive Protection with minimal fuss. The quick process means that even the more experienced veterans can view this as a career opportunity rather than a simple job between now and retirement.
What to Expect from The Job
With so many positions within the field, along with the range of VIPs that you could look after, it's hard to pinpoint your duties with any real conviction. After all, an Executive Protection worker for a single client will have a completely different role to one who works for a company to protect visiting delegates.
Still, there is a list of tasks that can be expected from working in this arena. They include;
Providing physical security for clients.
Attending special events.
Provide counter surveillance.
Conducting risk assessments.
Conducting property checks.
Delegating work to other members of your team.
Assisting other teams with their EP duties.
There's a fairly wide spectrum of potential salaries too. A Security Director in this field can expect to clear $100,000 per year while Security Managers ($76k) and Security Officers ($60k) will have to settle for a little less. Of course, the geographic location and the exact specification of the work and individual(s) being protected will influence this greatly.
However, it's nice to know that, with the right background and training, it is possible to climb the ladder fairly quickly.
Executive Protection Resource Page
There's plenty of further reading and support that can help you during the pursuit of a career in the field of executive production. We've compiled a list of the most useful resources below.
Executive production training – the first step en route to making your dream career come true.
Executive protection careers – job roles and vacancies in the industry.
Alternative career paths – a list of other ideas specifically aimed at military veterans.
---
Our Students Say
I've been in Executive Protection here in LA since returning from a tour in Iraq in 2005. I think a lot of people who are interested in this field are under the misconception that being a cop, soldier or bouncer will give them all the tools they need to be effective in the EP field. Far from it. These jobs may provide a foundation but they don't provide a true understanding of the dynamics of Executive Protection. Your course was a good introduction to the ins and outs (and potential pitfalls) of EP work. Whether or not someone is new to the field or, like me, just trying to maintain perishable skills, I highly recommend this course.
Don
Los Angeles, CA
I just want to say thank you to ASC for everything. After I graduated I got a call from ****** Security about my interview that I had with them on the last day of school. They said that the skill set and training I received from ASC (along with my military background) place me far beyond the average person who applied for a job with their company. And because of that they want to hire me not as a security guard, but as a shift supervisor. I couldn't believe it. One of my fears about starting my career and security was that I would graduate from training and not receive any job offers. However since graduating ASC I've been offered two jobs (one as a supervisor and one as a guard) and the pay for both are great. The money I'm going to start making is way more than what I was before so for that I want to say thank you. It was because of you guys that my life changed course and now the possibilities are ever-changing. Be sure to pass my thanks to Connor, Omer, Ryan, Jake, Ian, Steve and the rest of the guys.
Jovidean
Sun Valley, CA
As a former law enforcement officer I thought I had a pretty good understanding of what it would take to be a good Executive Protection Specialist but it's a whole different ball game when you don't have the weight of a badge behind you. Although this course was basically fundamentals, I felt it helped bridge the gap between my experience as a law enforcement officer and the EP field. Although I had done a lot of similar range work before I found the firearms portion of the course work to be very professional and well executed and could see how this would be a great course for someone new to the field. Thanks for a great course.
Josh
Huntington Beach, CA
I just wanted to thank you for giving me the opportunity to attend your CPR course. I know your focus is primarily training bodyguards but as a mother of two I wanted to learn CPR 'just in case.' I never realized there was such a difference between CPR for adults and CPR for infants. I now feel comfortable that if something bad were to happen I have the ability to do CPR. Thank you again.
Larissa
Courpus Christi, TX
Previous
Next