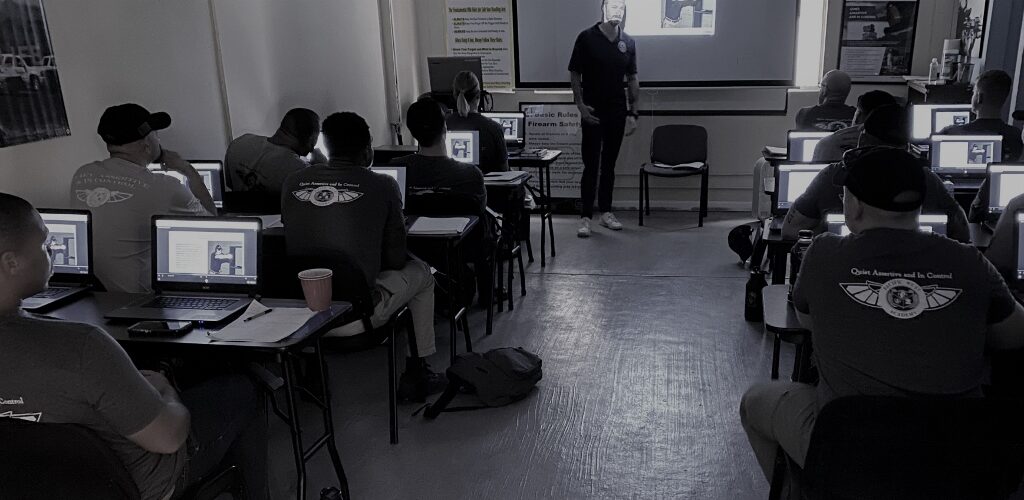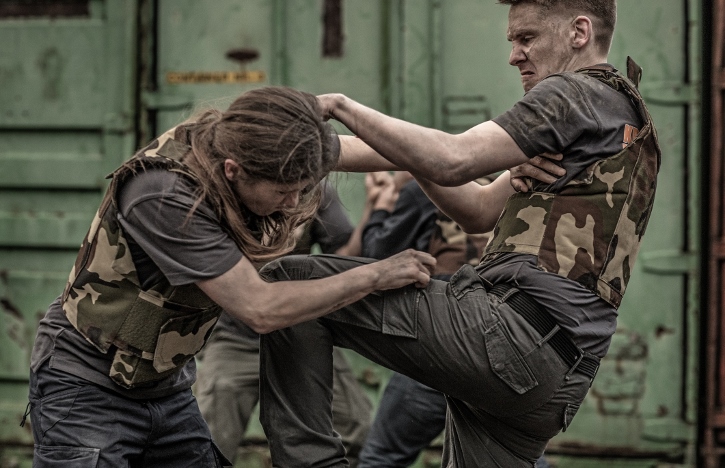 Executive Protection Operational & Supervisory Skills
Executive Protection Operational & Supervisory Skills
The security industry is filled with possibilities for professionals with the right training. To ensure that you are recruited for top positions and roles you must make sure that you are training with one of the most experienced and respected security services in California. That's where we come in, providing you with the training you need and offering a full course for executive protection operational and supervisory skills.
Once you have taken this course, you will have all the information you need for interviews, and this course will look fantastic on any professional resume. We make sure that our enrollees are the security specialists that employers want running protection for their business.
Candidates Who Need Executive Protection Operational & Supervisory Skills Training
Many candidates will benefit from taking the course that we offer. Particularly suited for anyone operating as an executive security supervisor, this course will also benefit anyone in a top security position in a range of different industries and sectors. You should also consider taking this course if you are eager to advance your security training and gain a higher position in the field.
You might have worked in a similar field before. Perhaps you have worked in the police force, or maybe you have experience in the military. If that's the case, you are ideally suited for a position in security, and this course will help you elevate your status.
Sectors and Industries
This course is suitable for candidates who are operating or who are looking to run security for public sectors including schools. On this course, you will gain all the information and training necessary to run security for Kindergarten through 12th grade. School security has become a necessity in recent years, and there are plenty of positions available in this area.
This course will also ensure that you are suitable for other positions including setting up and running security as a bodyguard or working as a security guard. Ultimately anyone in the security field could benefit from the information and training we provide on this course. You will learn how to run, manage and operate a security set up from day one and deal with any issues that may arise from injuries to incidents that involve confronting armed individuals.
What We Offer
We provide expert training and support to our students with everything from job placement training to medical training available. You will gain the support you need to make sure that you excel in the field on placement and impress your employer. With medical training, you will be able to fill your professional resume with the qualifications that employers want to see when they hire you for a position.
Our medical training incorporates a lot of what you will learn operating as an EMT but goes beyond basic training. On our course, you will learn tactical combat casualty care. With this training, you will learn life-saving strategies that can be used in real life, combat situations. We will also provide the key information and skills you need to perform triage on casualties which may be necessary before the medics are able to arrive on the scene of an incident.
When managing security, you need to be prepared for anything, able to handle any situation. With our training, you will be. You will be provided with emergency training to ensure that you can handle unexpected and dangerous situations that could present themselves when you are working in various industries and job sectors.
Of course, it's not just about planning security. At certain points, you may need to deal with a threat. With both taser training and information about how to handle a situation with non-lethal force, we can help ensure you keep the environment and individuals safe from harm at all times.
The Training You Need
All employers are looking for security professionals with the right level of training and certification. In some cases, the type of training we offer is required by law. The SB 1626 requires security guards' operations in kindergarten through 12th grade to undertake training approved by the BSIS. As a top California security specialist, we match these criteria.
Find Out More Today
If you are interested in getting trained for executive protection operational and supervisory skills, contact us today. You can find more information about our business and what we provide to our clients on our LinkedIn page. Alternatively, look at our Facebook page for the latest updates on the training and the courses that we offer to our clients.
With our training and professional courses, you can take your career in security to the next level.
---
Our Students Say
I just want to say thank you to ASC for everything. After I graduated I got a call from ****** Security about my interview that I had with them on the last day of school. They said that the skill set and training I received from ASC (along with my military background) place me far beyond the average person who applied for a job with their company. And because of that they want to hire me not as a security guard, but as a shift supervisor. I couldn't believe it. One of my fears about starting my career and security was that I would graduate from training and not receive any job offers. However since graduating ASC I've been offered two jobs (one as a supervisor and one as a guard) and the pay for both are great. The money I'm going to start making is way more than what I was before so for that I want to say thank you. It was because of you guys that my life changed course and now the possibilities are ever-changing. Be sure to pass my thanks to Connor, Omer, Ryan, Jake, Ian, Steve and the rest of the guys.
Jovidean
Sun Valley, CA
I just wanted to thank you for giving me the opportunity to attend your CPR course. I know your focus is primarily training bodyguards but as a mother of two I wanted to learn CPR 'just in case.' I never realized there was such a difference between CPR for adults and CPR for infants. I now feel comfortable that if something bad were to happen I have the ability to do CPR. Thank you again.
Larissa
Courpus Christi, TX
I've been in Executive Protection here in LA since returning from a tour in Iraq in 2005. I think a lot of people who are interested in this field are under the misconception that being a cop, soldier or bouncer will give them all the tools they need to be effective in the EP field. Far from it. These jobs may provide a foundation but they don't provide a true understanding of the dynamics of Executive Protection. Your course was a good introduction to the ins and outs (and potential pitfalls) of EP work. Whether or not someone is new to the field or, like me, just trying to maintain perishable skills, I highly recommend this course.
Don
Los Angeles, CA
As a former law enforcement officer I thought I had a pretty good understanding of what it would take to be a good Executive Protection Specialist but it's a whole different ball game when you don't have the weight of a badge behind you. Although this course was basically fundamentals, I felt it helped bridge the gap between my experience as a law enforcement officer and the EP field. Although I had done a lot of similar range work before I found the firearms portion of the course work to be very professional and well executed and could see how this would be a great course for someone new to the field. Thanks for a great course.
Josh
Huntington Beach, CA
Previous
Next