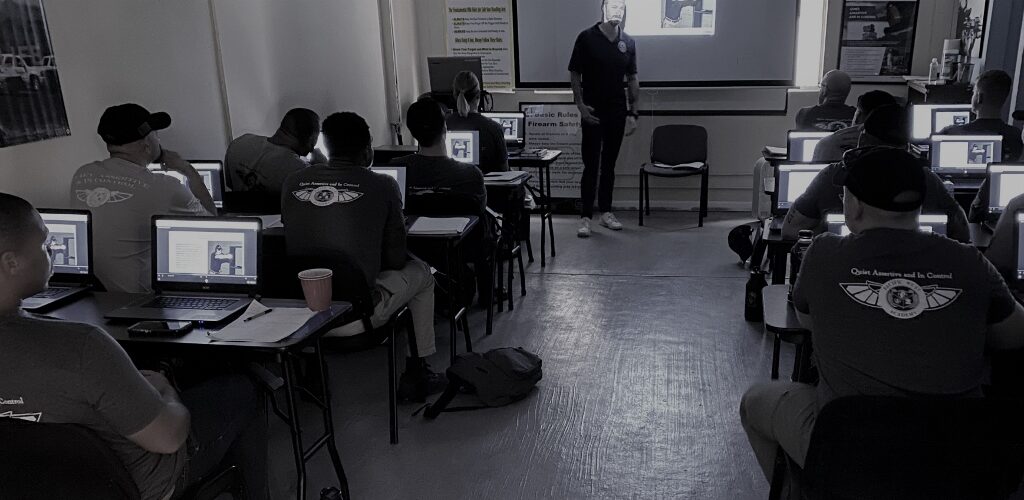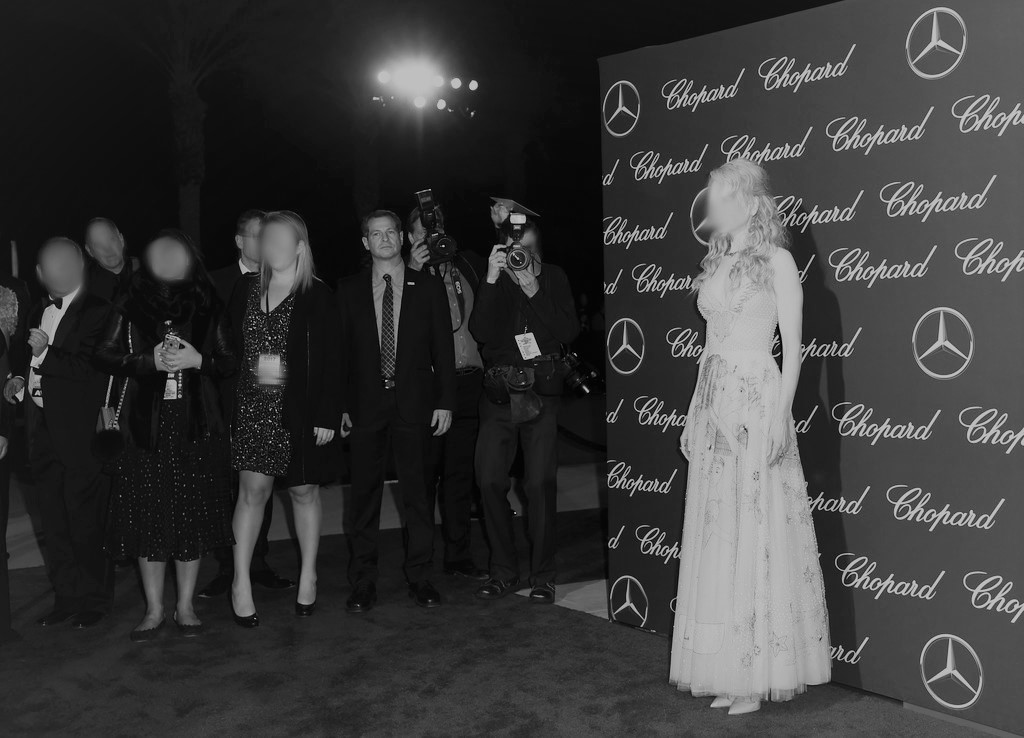 Dressing for an Executive Protection Detail
 Dressing for an Executive Protection Detail
Fashion and functionality have long been at odds when it comes to clothing. Fitting the style to the occasion may sometimes leave you in clothing that is less functional than you would like while dressing down for an occasion makes you more comfortable, but you end up standing out for being underdressed. Someone once told me, "never be underdressed for an occasion." I have taken that to heart and tried my best to never be underdressed, even though I am not the most fashion savvy person.
When it comes to clothing, function vs. fashion has plagued Executive Protection (EP) agents and bodyguards just like every other person. EP agents often must choose what they are going to wear based on the itinerary for the day. This also may include changing outfits mid-detail should the need arise. Most people should understand that the more upscale the clothing, the less functional it will be. Therefore, an agent must make themselves as functional as possible, given the clothing they will need to wear while at the same time maintaining a professional appearance.
Out for a Stroll
When on a detail that is primarily around everyday places (stores, markets, beach, etc.) its best for the EP agent to have relaxed clothing that fits in with the location that they are in. Wearing a suit while at a farmers' market with your client is a major attention-getter and you will have more people trying to figure out who you are protecting than you would like.  This is one of the few times that you can wear clothing a little more functional than others. Try to wear pants that are comfortable
with the standard number of pockets and that allow for a solid load bearing belt. Nice jeans or khakis (not only tan) work fine. You can wear a t-shirt depending on the location, but it is easy to look sloppy in a t-shirt so try to avoid it, instead wear a button up short sleeve shirt this will allow you to maintain a semiprofessional/casual appearance at the same time. You can also wear a flannel shirt if the temperature is right, you can roll the sleeves up if need be. Both styles of shirts allow you to conceal carry a pistol a little better than a t-shirt, should you need to. A polo shirt is ok as well, but you run the risk of standing out as an ex-military contractor these days, and that means more eyes on your client.
Evening Events
The middle ground on the detail dress code is going out with your client in the evening. This can consist of locations from local dinner restaurants to the club. Unfortunately, the dress code will have to go based on the location more here than ever. If your client wishes to get dinner with friends at a local restaurant, you may be fine with the attire you were out at the farmers market in. On the other hand, If the client wishes to go out to a five-star restaurant, you probably will not be let in the door with a polo and jeans. If you know that you will be taking a client out in the evening, use a middle ground approach. Wear a button up long sleeve shirt with slacks and you can still roll the sleeves up if necessary. You will notice however, that you will not be able to carry some of the gear you would with an untucked shirt and khakis. You will need to figure out what exactly you want to bring with you on a fancy night out. Should you make your way to a club, this outfit will work as well, just remember that you may be frisked by on-site security, so be careful with the gear.
The Big Shows
Inevitably you will make your way to a fashion show, awards show, political party or something of the nature. Here is where you can put your best James Bond suit to use. Notice that James Bond does not wear neon colors or alligator skinned shoes, subtlety goes a long way in a suit. Most awards shows will call for you to be in a black suit with white shirt and black tie, it is the go-to suit and should be in your closet already. A dark blue or gray suit is good to have ready in case you find yourself in a little more relaxed setting such as a political dinner or fashion show where the colors will blend in a bit more. But, if you are going to wear a suit, you must have it tailored. It will be up to you to decide how it will be tailored depending on the gear you carry (concealed weapon or not). Accessories to a suit need to be subtle as well. There is no need for a flared-out pocket square or a crazy tie to gain attention. Which brings me to the tie, wear according to your risk assessment. Always remember that a real tie is something that can be used against you in a confrontation, so consider leaving the tie at home or getting a good clip on (will look tacky if you mess it up). When a tie must be worn, such as some award shows, understand through your risk assessment that these particular shows have a massive amount of additional security and the probability of you getting your tie grabbed is slim to none in these low-risk events. This finally lends us to the gear you will be carrying. Due to the formal wear being fitted so nicely, EP items are kept to a minimum at these events. Don't worry, you will not be able to carry much anyway due to the restrictive nature of your attire.
Take Care of your Dogs
Shoes are maybe the most important piece of clothing an EP agent can choose. Obviously, we want to make sure that we are wearing clean shoes. But an agent stands for hours at a time at points, make sure your shoes are comfortable. A good, fitted insole can do wonders for standing around on the feet. The other most important part of the shoe is the outer sole. Dress shoes tend to slip and slide around, that is not good for an agent. Choose a shoe with an outer sole that provides grip. I like the Kenneth Cole Reaction model. It fits with dress jeans, slacks and can fit with a suit if worn with the correct combo, all while having a sticky sole to keep you planted. On days where you dress in jeans, you may be able to get away with a Trainer type of shoe, but the situation will dictate. Leave the combat boots at home though. Unless you are going out to the shooting range with your or fast roping with your client, the combat boot is too militant and once again, you stick out like a sore thumb.
Understand the Scene
Ultimately, you need to match your clothes to the situation. Sometimes that will mean you want to look like security, other times you will want to be more subtle. You also want to be sure you hair style is appropriate for the situation. If you need help in this department, consider using professional haircare products like that of Nume Hair.
One of the main things you should be doing when choosing your clothing for the detail is assessing where you will be going. Your main focus after understanding where you will be going is to choose clothing that is functional for the detail and at the same time, doesn't stand out in the crowd that you will be around. If you stand out more than the client, you are too noticeable, and your client may not take kindly to being upstaged by their bodyguard.
We should set the example as silent professionals when working as EP Agents and our clothes should say the same.
Courses like this are offered at Pacific West Academy in the Executive Protection portion.
Our Students Say
I just wanted to thank you for giving me the opportunity to attend your CPR course. I know your focus is primarily training bodyguards but as a mother of two I wanted to learn CPR 'just in case.' I never realized there was such a difference between CPR for adults and CPR for infants. I now feel comfortable that if something bad were to happen I have the ability to do CPR. Thank you again.
Larissa
Courpus Christi, TX
As a former law enforcement officer I thought I had a pretty good understanding of what it would take to be a good Executive Protection Specialist but it's a whole different ball game when you don't have the weight of a badge behind you. Although this course was basically fundamentals, I felt it helped bridge the gap between my experience as a law enforcement officer and the EP field. Although I had done a lot of similar range work before I found the firearms portion of the course work to be very professional and well executed and could see how this would be a great course for someone new to the field. Thanks for a great course.
Josh
Huntington Beach, CA
I've been in Executive Protection here in LA since returning from a tour in Iraq in 2005. I think a lot of people who are interested in this field are under the misconception that being a cop, soldier or bouncer will give them all the tools they need to be effective in the EP field. Far from it. These jobs may provide a foundation but they don't provide a true understanding of the dynamics of Executive Protection. Your course was a good introduction to the ins and outs (and potential pitfalls) of EP work. Whether or not someone is new to the field or, like me, just trying to maintain perishable skills, I highly recommend this course.
Don
Los Angeles, CA
I just want to say thank you to ASC for everything. After I graduated I got a call from ****** Security about my interview that I had with them on the last day of school. They said that the skill set and training I received from ASC (along with my military background) place me far beyond the average person who applied for a job with their company. And because of that they want to hire me not as a security guard, but as a shift supervisor. I couldn't believe it. One of my fears about starting my career and security was that I would graduate from training and not receive any job offers. However since graduating ASC I've been offered two jobs (one as a supervisor and one as a guard) and the pay for both are great. The money I'm going to start making is way more than what I was before so for that I want to say thank you. It was because of you guys that my life changed course and now the possibilities are ever-changing. Be sure to pass my thanks to Connor, Omer, Ryan, Jake, Ian, Steve and the rest of the guys.
Jovidean
Sun Valley, CA
Previous
Next