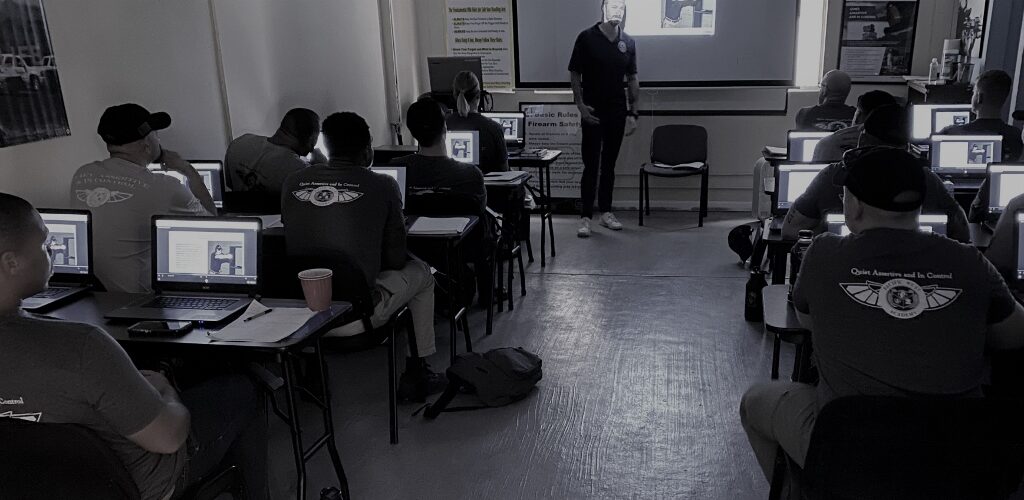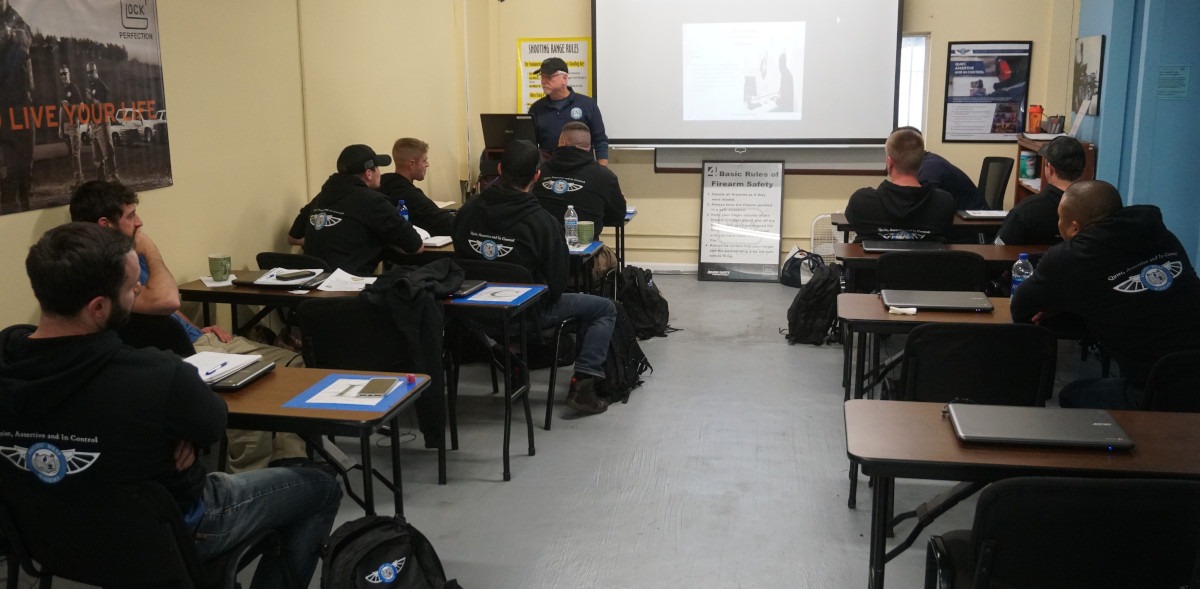 Choosing an Accredited Vocational School Matters
Choosing an Accredited Vocational School Matters
In general, an accredited vocational or trade school ensures that the training programs offered meet the highest national standards in terms of curriculum, instructional design, and faculty expertise. These are essentially schools and programs alternative, but of equal caliber, to traditional higher education colleges and universities.
Choosing an accredited vocational school not only guarantees that students receive the best training, but it also provides a clear benchmark for employee development in the future. In the security industry, that's Pacific West Academy; a trailblazer in the fundamental education of security professionals throughout the nation.
One of the key benefits of training security professionals at recognized and accredited institutions is the exposure to a broader range of experiences and perspectives. Students at PWA are taught by instructors from a variety of backgrounds, with a plethora of experience and intelligence under their belt. Working with PWA instructors exemplifies to students how to lead, maneuver, and control in what can sometimes be very intense environments.
Accredited training schools and academies are recognized by employers and industry regulators as institutions that offer a high-quality education. This recognition translates to better job prospects, higher salaries, and a competitive edge in the job market. Confident security professionals who possess the knowledge and skills required to excel in their roles add significant value to their organization, which translates to a prosperous and successful business. Frankly, properly trained executive security agents make clients and crowds feel safe.
Choosing to pursue your security training at an accredited institution is the first step to competing and getting placed in a role within the security industry. Not only will you be properly equipped for any security-based role due to vetted curriculum and instructors, but you'll have a higher-caliber of credibility from the start of your career.
Interested in kickstarting your career in security or executive protection? Contact Pacific West Academy to find what works for you.
Our Students Say
I've been in Executive Protection here in LA since returning from a tour in Iraq in 2005. I think a lot of people who are interested in this field are under the misconception that being a cop, soldier or bouncer will give them all the tools they need to be effective in the EP field. Far from it. These jobs may provide a foundation but they don't provide a true understanding of the dynamics of Executive Protection. Your course was a good introduction to the ins and outs (and potential pitfalls) of EP work. Whether or not someone is new to the field or, like me, just trying to maintain perishable skills, I highly recommend this course.
Don
Los Angeles, CA
I just want to say thank you to ASC for everything. After I graduated I got a call from ****** Security about my interview that I had with them on the last day of school. They said that the skill set and training I received from ASC (along with my military background) place me far beyond the average person who applied for a job with their company. And because of that they want to hire me not as a security guard, but as a shift supervisor. I couldn't believe it. One of my fears about starting my career and security was that I would graduate from training and not receive any job offers. However since graduating ASC I've been offered two jobs (one as a supervisor and one as a guard) and the pay for both are great. The money I'm going to start making is way more than what I was before so for that I want to say thank you. It was because of you guys that my life changed course and now the possibilities are ever-changing. Be sure to pass my thanks to Connor, Omer, Ryan, Jake, Ian, Steve and the rest of the guys.
Jovidean
Sun Valley, CA
As a former law enforcement officer I thought I had a pretty good understanding of what it would take to be a good Executive Protection Specialist but it's a whole different ball game when you don't have the weight of a badge behind you. Although this course was basically fundamentals, I felt it helped bridge the gap between my experience as a law enforcement officer and the EP field. Although I had done a lot of similar range work before I found the firearms portion of the course work to be very professional and well executed and could see how this would be a great course for someone new to the field. Thanks for a great course.
Josh
Huntington Beach, CA
I just wanted to thank you for giving me the opportunity to attend your CPR course. I know your focus is primarily training bodyguards but as a mother of two I wanted to learn CPR 'just in case.' I never realized there was such a difference between CPR for adults and CPR for infants. I now feel comfortable that if something bad were to happen I have the ability to do CPR. Thank you again.
Larissa
Courpus Christi, TX
Previous
Next