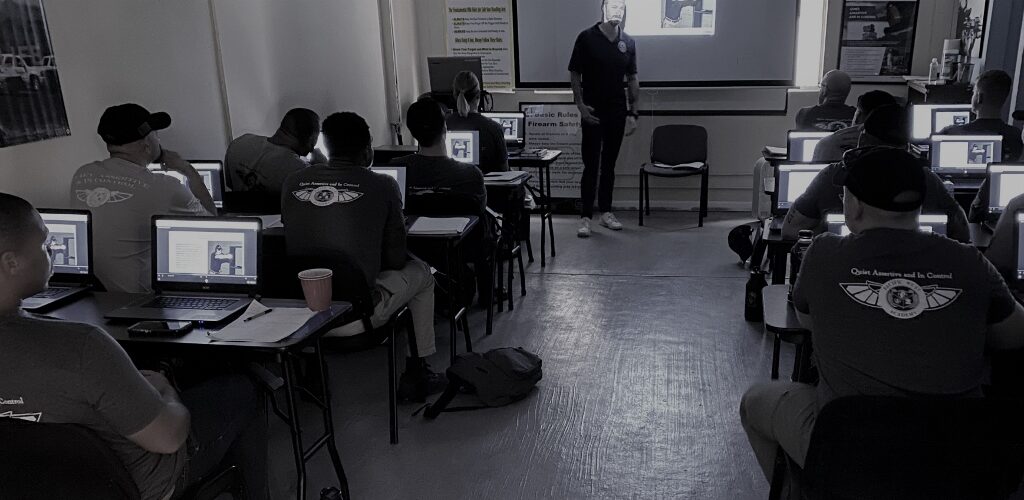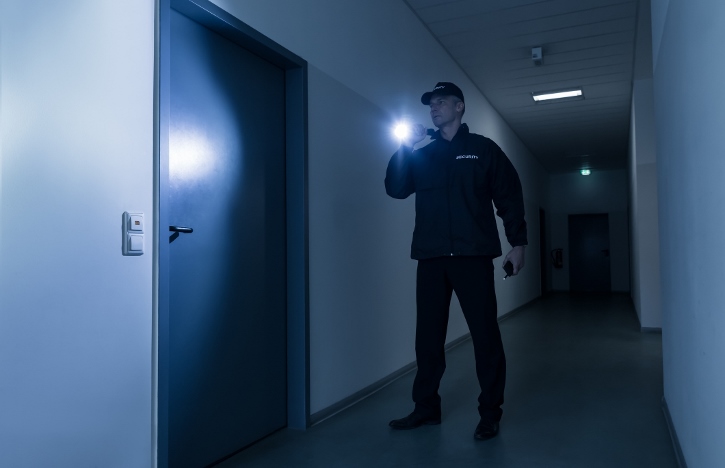 California Guard Card – Why this is Critical to have in California
Why getting your California Guard Card is critical to your future success in the security field.
If you are looking to work as a security guard in the state of California, you may have hit a snag. Security guards are licensed by the Bureau of Security and Investigative Services. So, to be able to work as a security guard, you must complete a pre-licensing course. This may be referred to as a "guard card class" when you read about it online. The guard card is an actual card that you will receive after completing the course. Here's why it is so crucial that you possess this and why you must complete the pre-licensing course.
Without your California Guard Card, You Won't Be Employable in The Security Field:
It's important to understand that guard cards will allow you to work in security in a range of different industries and sectors. Basically, if the role that you are applying for involves operating as a security guard in California, you will need a guard card. This is a requirement of the Bureau of Security and Investigative Services.
The BSIS oversea all areas of the security industry in California. You can learn more on CA Bureau of Security and Investigative Services. Regarding the Guard Card, they will handle your paperwork and whether or not you are approved to work as a guard in the security field.
What You'll Learn:
The Guard Card class is divided into three sections. You will learn about your full role as a security guard and day to day operations or responsibilities. This is important as there have been cases where security guards have been involved in legal disputes due to surpassing the limitations of their position. You will also learn about patrolling, documentation, first aid and the customer service skills necessary to work as a security guard. As a security guard, you will need to deal with customers and clients on a regular basis, so the BSIS does see this as a key part of the program. Finally, you will also learn about the issues of terrorism and weapons of mass destruction that you may one day be faced with operating in the field.
Who Can Apply for the California Guard Card?
Most people can apply for a California Guard Card. You just need to be over eighteen years and be clear of felony charges as well as certain misdemeanor convictions. As well as this, you need to pass a fingerprint check that is provided by the FBI or the Department of Justice. There is also a written examination to take before you can apply for your Guard Card or take the Guard Card Class.
Worried About How Long It Will Take?
Getting a Guard Card these days is actually surprisingly quick. It used to take longer because the process involved practical classes. Today the guard card class is based around theory and learning the laws that you will need to understand and be aware of when working in security in California. You won't be asked to stand at the front of a class. Instead, you will be provided with books and DVDs that give you the information you need to know.
The actual guard class itself is only eight hours long. As such, it can be completed in just one day. You will also need to complete a full application, and this will include fingerprint scans which must be submitted using LiveScan.
Once you have submitted your application according to the BSIS, it will take between 7 and 15 working days for your application to be processed and approved. However, this may take longer if you have any criminal history regardless of how minor it may be. Complications here can push the wait time up to a couple of months. You will receive your approval in the mail, at which point you can begin working as a California security guard immediately.
How Much Does It Cost?
The cost can vary; however, a security guard application online is $50, and there is an online convenience fee of $1. You will need to pay another $32 to submit your fingerprint scans through the Department of justice while the FBI charges a lower fee of $19. Here at Pacific West Academy, we can guide you through the process seamlessly.
How Do We Help?
If you are looking for help getting your California Guard Card, then you have come to the right place. At PWA we provide the assistance and support you need to navigate the process. With a full course available, we can get you the information you need, help you complete your training and ensure that you are ready to work as a security guard in California.
We hope you see now why the California Guard Card is critical for anyone who wants to operate as a security guard in the state.
---
Our Students Say
I just wanted to thank you for giving me the opportunity to attend your CPR course. I know your focus is primarily training bodyguards but as a mother of two I wanted to learn CPR 'just in case.' I never realized there was such a difference between CPR for adults and CPR for infants. I now feel comfortable that if something bad were to happen I have the ability to do CPR. Thank you again.
Larissa
Courpus Christi, TX
As a former law enforcement officer I thought I had a pretty good understanding of what it would take to be a good Executive Protection Specialist but it's a whole different ball game when you don't have the weight of a badge behind you. Although this course was basically fundamentals, I felt it helped bridge the gap between my experience as a law enforcement officer and the EP field. Although I had done a lot of similar range work before I found the firearms portion of the course work to be very professional and well executed and could see how this would be a great course for someone new to the field. Thanks for a great course.
Josh
Huntington Beach, CA
I've been in Executive Protection here in LA since returning from a tour in Iraq in 2005. I think a lot of people who are interested in this field are under the misconception that being a cop, soldier or bouncer will give them all the tools they need to be effective in the EP field. Far from it. These jobs may provide a foundation but they don't provide a true understanding of the dynamics of Executive Protection. Your course was a good introduction to the ins and outs (and potential pitfalls) of EP work. Whether or not someone is new to the field or, like me, just trying to maintain perishable skills, I highly recommend this course.
Don
Los Angeles, CA
I just want to say thank you to ASC for everything. After I graduated I got a call from ****** Security about my interview that I had with them on the last day of school. They said that the skill set and training I received from ASC (along with my military background) place me far beyond the average person who applied for a job with their company. And because of that they want to hire me not as a security guard, but as a shift supervisor. I couldn't believe it. One of my fears about starting my career and security was that I would graduate from training and not receive any job offers. However since graduating ASC I've been offered two jobs (one as a supervisor and one as a guard) and the pay for both are great. The money I'm going to start making is way more than what I was before so for that I want to say thank you. It was because of you guys that my life changed course and now the possibilities are ever-changing. Be sure to pass my thanks to Connor, Omer, Ryan, Jake, Ian, Steve and the rest of the guys.
Jovidean
Sun Valley, CA
Previous
Next